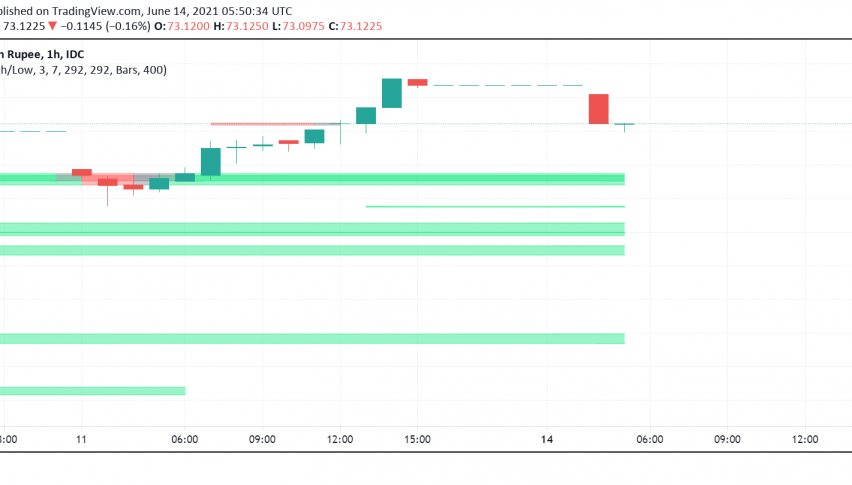 USD/INR Bullish For Fifth Consecutive Session: India's CPI, FOMC in Focus
The Indian rupee is starting the fresh trading week on a bearish note, extending losses against the US dollar for the fifth consecutive session, coming under pressure as the greenback receives some newfound strength ahead of the upcoming FOMC meeting. USD/INR is back above the key 73 level, holding at around 73.12 at the time of writing.
Amid thin volatility in forex markets over the past few sessions, the INR has been experiencing somewhat choppy trading not only against the USD but also against other leading currencies. However, it continues to face significant downside risks in the wake of the second wave of the pandemic, which is far from over, although it is showing signs of coming under control in some parts of the country.
While handling of the COVID-19 crisis likely to remain the focus in the near-term, the Indian rupee could also experience some volatility on the release of CPI figures this week. Economists recently polled by Reuters expect India's inflation to have risen in May after having fallen to a three-month low during April.
In addition, USD/INR could also experience some price action later in the week after the US Federal Reserve's policy meeting. With economic recovery underway across the US, markets are likely to look for any clues put out by Fed officials about their take on inflation and possible tapering of monetary stimulus initiatives, specifically its asset purchase program.