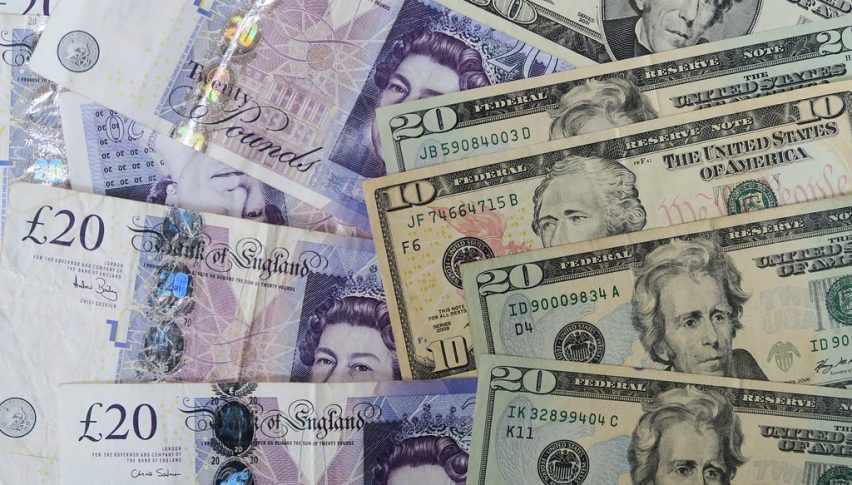 Big Moves May Be Coming for GBP/USD, after UK Unemployment Data Is Released
Investors are closely watching the GBP/USD pairing and how it may change in the coming days. A breakout above the 20 EMA could happen soon thanks to positive UK unemployment data just released.
The Claimant Count Change report showed how many people claimed unemployment benefits for the month of May. A decline of 92,600 people claiming benefits was well above the expected 62,000 expected for the month. This demonstrates strong economic recovery and a possible bullish trend for GBP/USD.
The report also covered the UK Unemployment Rate change, which improved incrementally to 4.7% for the month of May compared to 4.8% in March. This small rate change was expected, according to analytical consensus.
Comparing the US Economy
The US continues a slow economic recovery, with the US dollar trading at $1 to $0.71 pounds sterling. The pairing stayed mostly flat the last few days, seeing only incremental change and showing a significant downward trend year to date. As more states in the US continue to open up, this could change, but for now, the US economy is opening back up more slowly than some of its major G7 counterparts.
The Canadian loonie has showed greater strength against the US dollar in recent months, as has the British pound, with financial analysts advising to sell US and buy GBP and CAD for the short-term future, until something significant changes with the US economy.
Restrictions for the UK were recently announced to be ending on June 21, a short delay for the previous announced June 19.