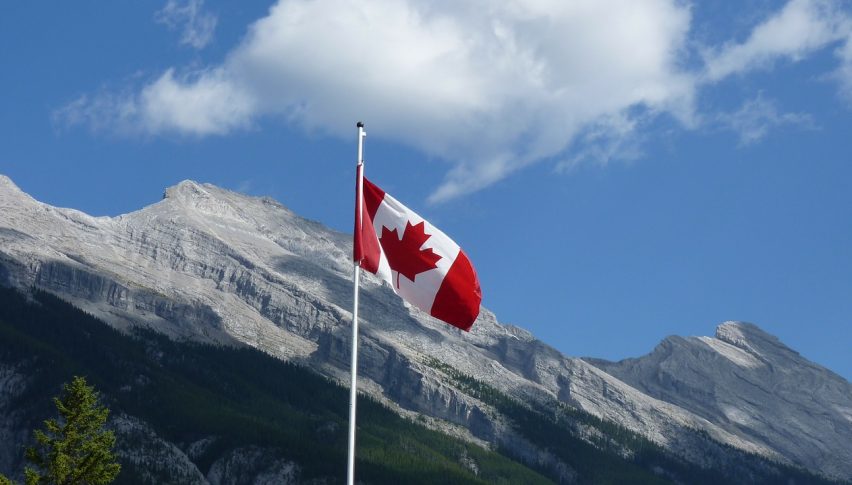 USD/CAD Ignores WTI Rally, Surges 0.5%
With about 24-hours to go until June's Fed announcements, the USD/CAD is on the bull. Ignoring an $0.85 WTI rally, the USD/CAD is up nearly 0.50% on the session. This is a bit strange as WTI crude oil prices are quickly approaching the $75.00 psychological barrier.
Earlier today, WTI crude oil eclipsed the $72.00 level, posting an intrasession high of $72.03. With the weekly inventory cycle to kick off later this afternoon on the API release, it's possible that we will see $75.00 WTI this week. However, it's important to note that the July/August volume split in WTI futures are sitting near 2/1. At this point, it appears that the choppy trading conditions of rollover will be front-and-center in the coming days.
On the traditional economic news front, there was a collection of US numbers out this morning. Here are the highlights:
Event                                                Actual                Projected           Previous
Core PPI (YoY, May)                         4.8%                      4.8%                   4.1%
Core PPI (MoM, May)                       0.7%                      0.5%                   0.7%
Retail Sales (MoM, May)                  -0.7%                    -0.6%                  -0.4%
This data set points to one thing — inflation. The Core PPI figures came in as expected, growing at the fastest pace since 2009. Conversely, Retail Sales extended their slump and disappointed expectations. In short, prices are up and sales are down. Perhaps the recent WTI rally and bump in fuel costs are beginning to take a toll on consumers.
WTI Rally Fails To Drive USD/CAD Lower
As we head into June's Fed announcements, the USD is showing signs of life against the Loonie. Subsequently, a key weekly Fibonacci resistance level is coming into view.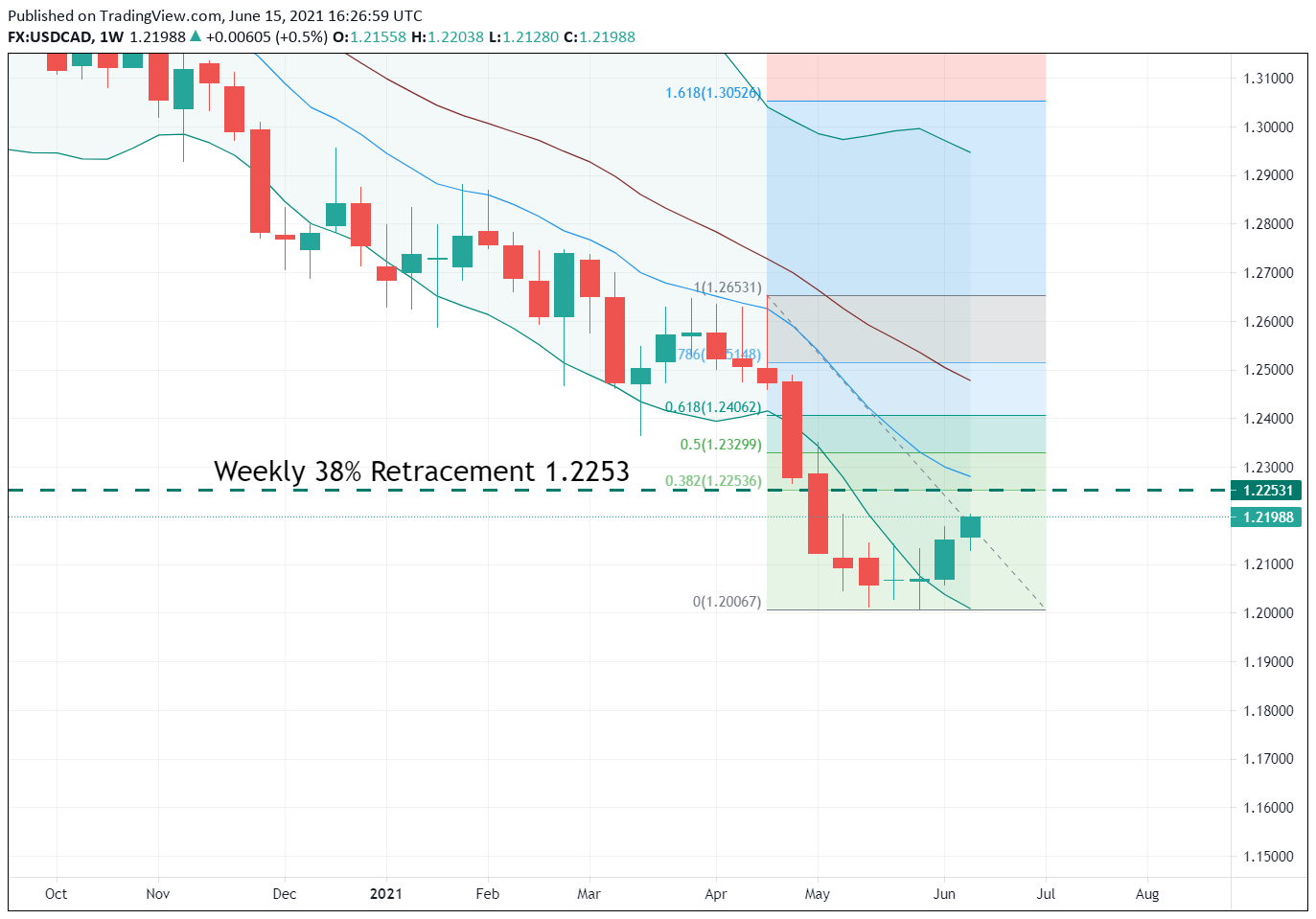 Bottom Line: Right now, a long and intermediate-term bearish bias is warranted for the USD/CAD. If rates test the weekly 38% Fibonacci Retracement level (1.2253) a shorting opportunity may set up nicely.
Given the recent strength in oil and WTI rally, I'll be looking to sell the USD/CAD from 1.2239. With an initial stop loss at 1.2309, this bearish position trade produces 105 pips on a 1:1.5 risk vs reward ratio.