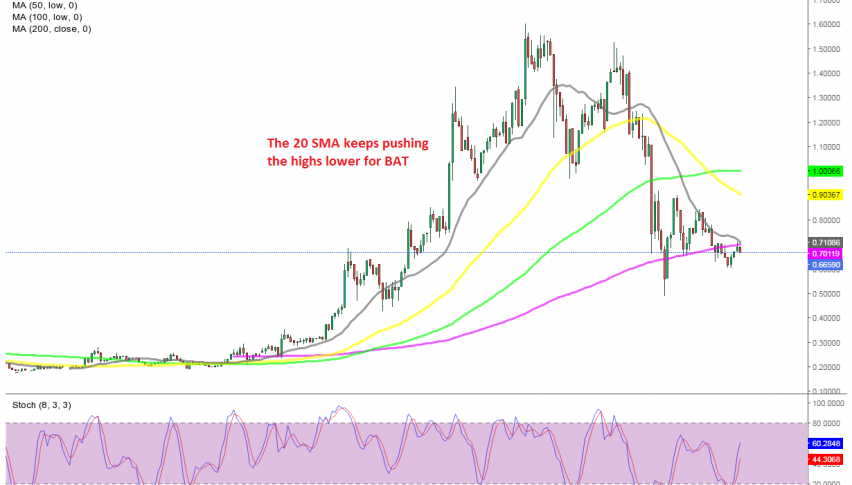 The 20 Daily SMA Keeping DASH Coin and BAT Token Bearish
During the uptrend, moving averages were working as support for cryptocurrencies, particularly the smaller ones, since the larger ones couldn't catch up with the price. Now, those moving averages, particularly the 20 SMA (gray), have turned into resistance.
This moving average has been pushing the highs lower in the DASH coin and the BAT token. The BAT/USD failed at this moving average early this month, after it bounced off the 200 SMA (purple), and it has been pushing the price down for BAT since then.
DASH has also been finding resistance at the 20 SMA on the daily chart, and it reversed back down yesterday, as the 20 SMA was approaching. Now both cryptos are trading below all moving averages, which shows that they are quite weak at the  moment. Buyers will gain confidence once the price climbs above the 20 and the 200 SMAs. Until then, no one is in charge.
DASH/USD can't climb above the 20 and the 200 SMAs