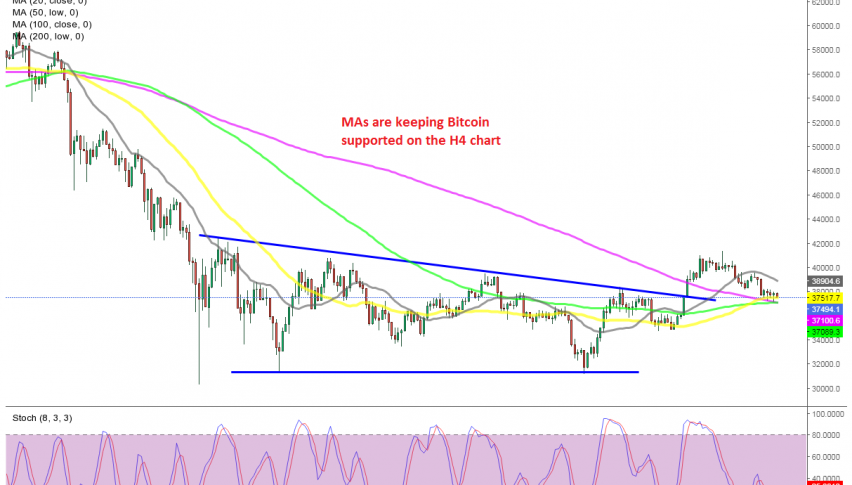 Bitcoin Getting Ready for the Next Bullish Leg, as MAs Keep Holding as Support
Cryptocurrencies have been giving signs that they want to resume the bullish trend, after the big crash last month. But, they have failed continually to extend the moves higher when the sentiment has turned negative, and they continue to remain uncertain, trading within a range.
Bitcoin was giving some bullish signals early last week, after comments by Elon Musk suggesting that Tesla might start to accept BITCOIN again, if it became "greener". That sent Bitcoin up above $41,000, but once again, it was unable to hold the gains, and it turned back down.
But, at the moment, it seems like moving averages are holding as support for Bitcoin. There are a number of moving averages standing just below the actual price, holding as support for the BTC/USD on the H4 chart.
BTC/USD
If these moving averages hold, we are likely to see a bounce off here soon, and the bullish momentum will resume. In fact, the trend might have already started to turn bullish, since Bitcoin was making lower highs until a week ago, while now the highs are getting higher and so are the lows. So, this might be a good place to buy Bitcoin, hoping for a bounce higher from here.