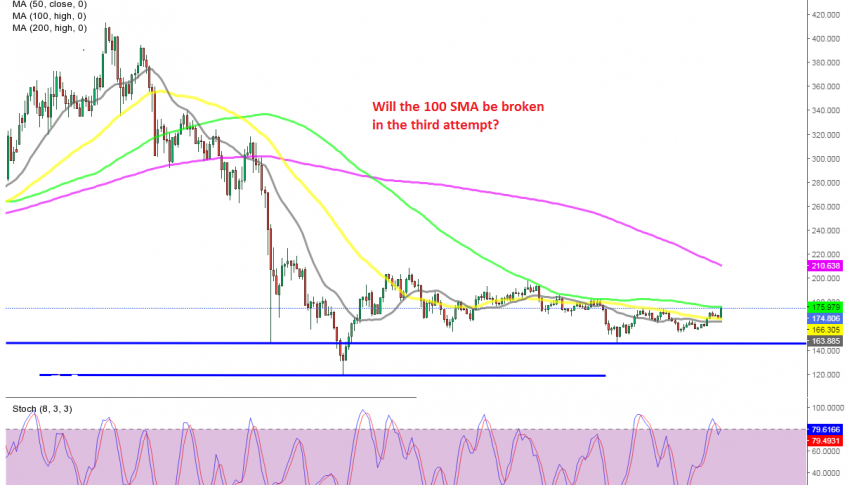 Is Litecoin Preparing to Break Out after This Week's Continued Decline?
Litecoin is trading at $159.94 (LTC/USD) as of this writing, falling continuously further since last month's steep decline. The cryptocurrency market is expected to turn bullish quickly after this week has seen continued downturn. Litecoin currently has a market capitalization of $11.64 billion.
For most of the week, Litecoin has struggled to break through the $180.00 barrier, passing over that marker just briefly but overall trending down for the week. Its performance has been similar to that of Bitcoin, which struggled to hold onto its $40,000 market value.
Litecoin's value was sporadic throughout the month of May, but it has managed to become less volatile this month, possibly indicating a bullish trend very soon. The crypto did something similar back during the end of 2018 and the beginning of 2019, slowing down from a steep decline to prove bullish. Throughout 2020, we saw this trend repeated multiple times, with bearish behavior replaced by widespread buying after the downward trend started to slow.
The Bollinger bands have converged for much of the crypto market this week, showing decreased volatility. Cryptos like Litecoin are known for their sporadic, unpredictable behavior from week to week, so the Litecoin price could go in any direction.
Ethereum has continued to fall as well, dropping 1.51% Tuesday and 6.91% Wednesday hitting $2,254.67 today. There is a similar story for most cryptocurrencies right now, and a market turnaround is expected shortly. With more US stimulus checks going out soon, cryptocurrency buying is expected to increase right along with these.