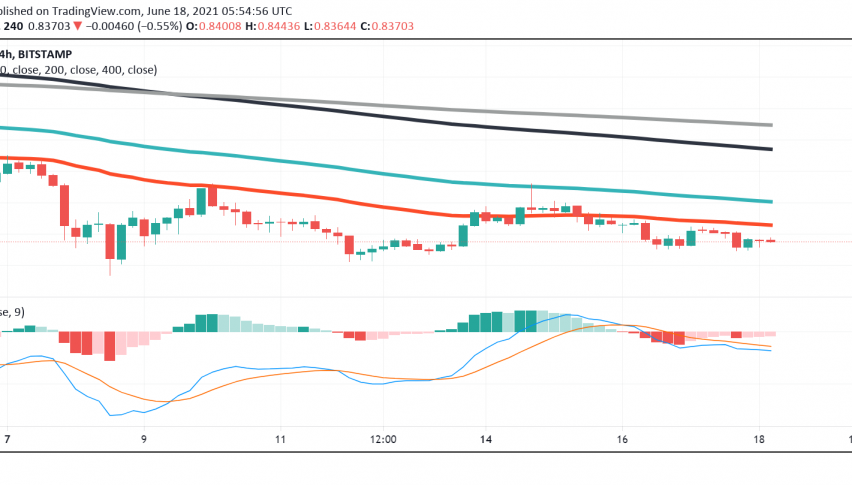 Ripple's XRP Trading Range-bound on Friday: What to Expect
Ripple's XRP continues to trade range-bound into Friday, continuing to trade around the $0.85 level, where it seems to be facing some amount of pressure. At the time of writing, XRP/USD is trading around $0.83.
There seems to be considerable indecision among traders, with buyers still keen on lifting the XRP price above $1 but failing to find enough fundamental and technical drivers to power the bullish move. One of the key reasons for the sluggish mood remains the ongoing lawsuit between Ripple and the SEC, which drags on with no end in sight just yet and no significant market moving developments either way so far.
On the legal front, the SEC's recent motions were met with a mixed response from Judge Netburn, who granted some of them while denying others. Among the notables, the court denied SEC access to privileged communication of Ripple's General Counsel and Deputy General Counsel as well as the production of the company's documents post-dating the complaint and documents pertaining to lobbying activities.
While these developments seem to be working in Ripple's favor, they have failed to deliver support to the XRP price so far. In addition, Ripple's digital asset could also be affected by the somewhat bearish mood affecting the leaders in the crypto market, Bitcoin and Ethereum, on Friday.
Key Levels to Watch
On the 4-hour chart of XRP/USD, the moving averages and the MACD indicator are pointing to a bearish bias for now. The price sits below the pivot point at $0.88 and has some way to go before an uptrend could be confirmed,
On a positive note, however, the price is also far from the immediate support at $0.78 which is offering some hope to buyers. In case buying pressure can build up in the near-term, we could see XRP break past the pivot point and make a play at the $1 level, but not before it encounters resistance at $0.97.
The trading range is getting extremely tight for Shiba Inu and Dogecoin, suggesting a breakout
8 hours ago