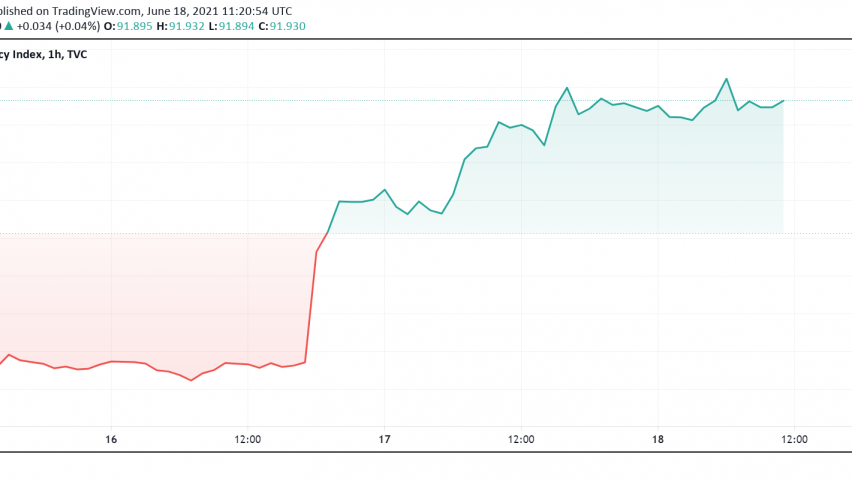 US Dollar Index DXY Back Above 91 – Markets Cheer FOMC Statement
The optimistic mood among investors towards the US dollar extends into Friday, sending it to the highest level seen in over two months against other leading currencies, as investors continue to cheer Fed policymakers' dovish tones in the most recent FOMC meeting. At the time of writing, the US dollar index DXY is trading around 91.93.
So far this week, the dollar index has gained 1.5% of its value, the sharpest increase seen since September 2020. This comes on the back of several weeks of weakness in the US currency amid uncertainty related to the pace of economic recovery, inflation concerns and more.
The rebound in the US dollar has sent other leading currencies lower, with the EUR, AUD and NZD trading close to the lowest levels seen in two months. Meanwhile, the GBP is holding close to a six-week low against the greenback.
Another reason for a bounce in the dollar is that the Fed's latest statement focused investors to unwind their short positions in the currency. Markets widely expected the Fed to extend its dovish stance beyond when it was required, which had kept investors away from the USD over the last several weeks, but the possibility of a rate hike before time has once again increased its attractiveness in the markets.