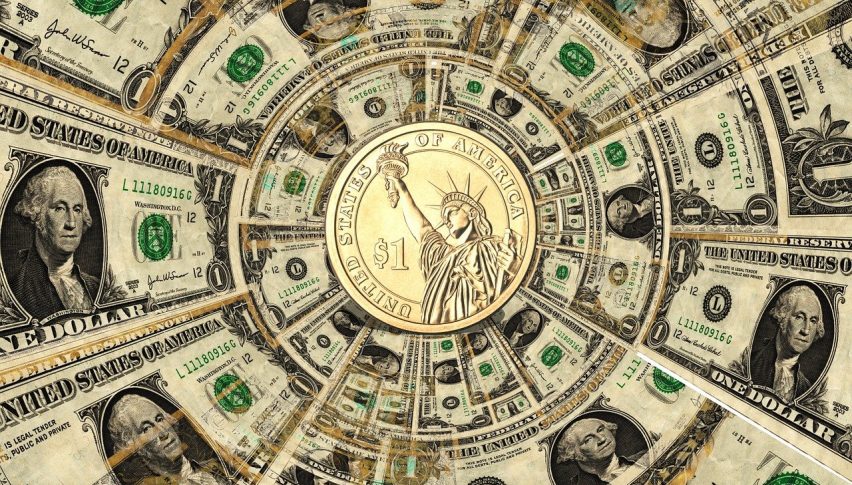 Fed Fallout Headlines Thursday's U.S. Session
The big financial story of the day has been the surging Greenback and fallout from Wednesday's Fed announcements. The indices are trading mixed, with the DJIA DOW (-165), S&P 500 SPX (+4), and NASDAQ (+142) showing split sentiment. Commodities are mounting deep losses, led by gold (-4.67%) and WTI crude oil (-2.33%). For WTI, traders are bucking summer seasonality and revisiting the $70.00 handle.
For the moment, it appears as though fortunes for the USD Index are looking up. At press time, the DXY is up about 1%, with values now standing near 92.00. This surge has been largely on the back of breakout runs vs the euro, Swiss franc, Canadian dollar, and British pound. Values across the forex majors are returning to levels last seen in early May. 
In yesterday's FOMC presser, Fed Chair Jerome Powell made waves with a few of his comments. And, while the prepared statements didn't tell us much, Powell's tone during the reporter Q&A was surprisingly hawkish. Here were his key quotes:
On the dot plot:

"The dots are not a great forecaster of future rate moves…it's because it's so highly uncertain. There is no great forecaster ― dots need to be taken with a big grain of salt."

On bond purchases:

"You can think of this meeting that we had as the 'talking about talking about' meeting, if you'd like. I now suggest we retire that term, which has served its purpose."
So, it sounds like Fed tapering is on the horizon. The markets are reacting accordingly, with the early birds piling into USDs.
A Moderately Hawkish Fed Sends Commodities South
Both GOLD and crude oil are on the ropes today as a strengthening dollar is taking the air out of valuations. For WTI crude oil, prices are off more than $1.50 per barrel as traders transition from the July to August CME contracts.
Overview: It's been awhile since USD bulls have had anything to cheer about. And, chances are that today's action is only a momentary spike. The U.S. money supply is still on the uptick; until the Fed actually reduces its open market operations or hikes rates, the USD's COVID-19-era downtrend will very likely continue.