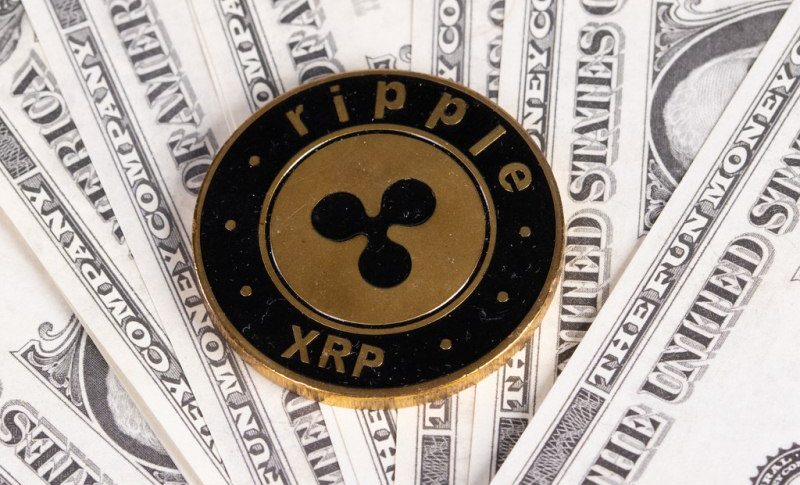 The Swan Dive Continues in Ripple XRP After the Breakout, but will $0.50 Hold?
The bullish momentum of the crypto market caught up with Ripple coin a bit late. It gave a couple of signs when it popped up in late December and again in February, but the real bullish move came in April, with the price jumping from around $0.50 to just below $2.
Unfortunately, the first crash came in the second half of April, while the ultimate crash took place in May. The XRP/USD broke below the smaller moving averages, which were acting as support on the daily chart on the way up.
The first support at $0.65 has been broken in Ripple XRP
But, the 200 SMA (purple) held as support at $0.65, as we highlighted in our 2021 Ripple forecast and RIPPLE coin bounced higher. However, the 20 SMA (gray) caught up with the price and it started pushing this cryptocurrency down. In June, the attempts to reverse higher have been really weak, so the pressure has been to the downside, with the 20 SMA pushing Ripple down and the Chinese crackdown on cryptos weighing on this market generally.
On Monday, we saw XRP form a hammer candlestick right at the 200 SMA, which is a bullish reversing signal. But there was no bounce, and the decline resumed, breaking this moving average and pushing towards $0.50 today. This is not a support-resistance level, but it is a round number, so let's see if there will be a bounce from there, since the decline has stalled right now.
The trading range is getting extremely tight for Shiba Inu and Dogecoin, suggesting a breakout
8 hours ago