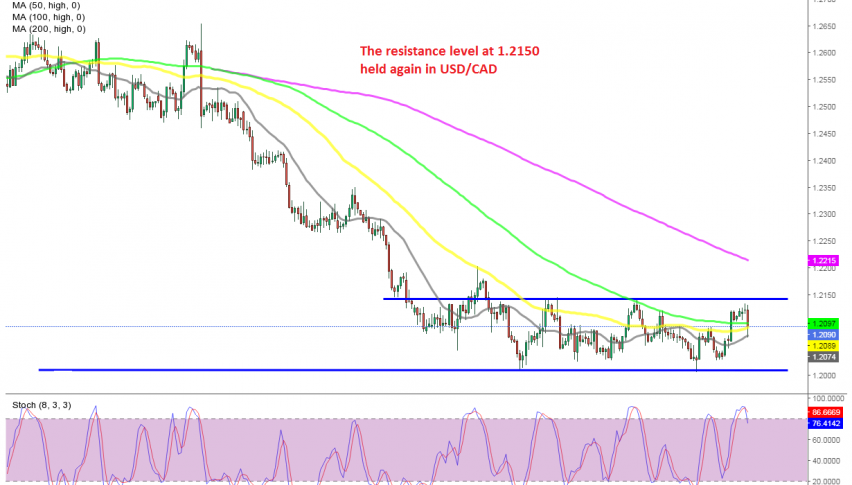 USD/CAD Drops to $1.233, and Delta Variant Could Keep It Down
Amid efforts to open the country back up completely, the US is seeing a drop in the USD/CAD pairing. The commodity climbed to $1.25 on Friday but has experienced a slump since then.
Some are attributing the drop to news of a delta variant of coronavirus that is making its way through the United States. This new virus is said to be spread rapidly by children, in stark contrast to the way the original Covid-19 spreads. Overall, coronavirus cases are down throughout the country, but delta variant cases have increased at a rate of about 200% every two weeks, alarming economists and investors alike.
Watching it spread may be scaring U.S. dollar investors, many of whom may be feeling more secure in the Canadian dollar. Canadian borders remain closed to all but essential travel and will continue to stay closed until July 21st, according to a new extension issued by Prime Minister Justin Trudeau. Many businesses were hoping the borders would open back up before then to bring in tourism from the US.
Despite the brief uptick on Friday for USD/CAD, this commodity pairing has trended down for much of the month. When it looked like it was about to pick up some upward steam and go bullish, the pairing's trend reversed. This happened about the same time that news of the delta variant became more widespread. The US dollar is expected to drop further before it goes bullish again, and it has proven to be fairly predictable over the last month.