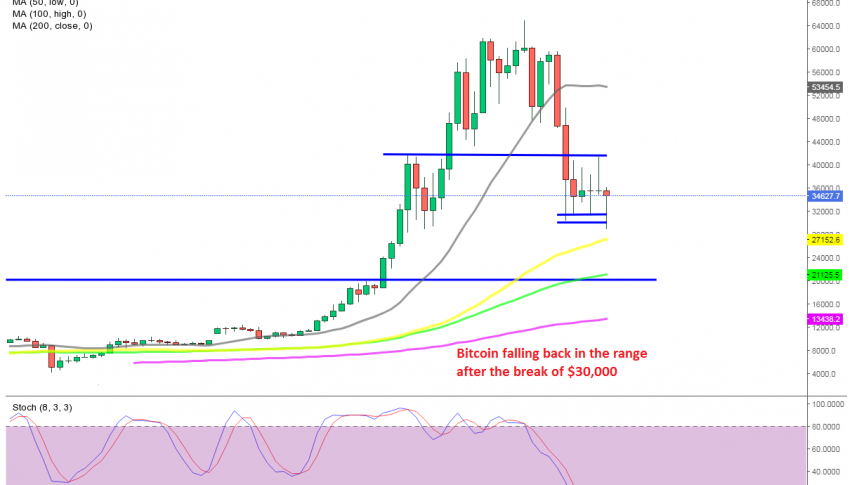 The Break of $30,000 in Bitcoin Didn't Invite More Selling
Bitcoin came under pressure as Chinese authorities decided to crack down on cryptocurrencies and particularly on Bitcoin. They seem to have banned mining or trading in certain provinces and are pushing further, which turned the sentiment negative in the whole crypto market.
Bitcoin fell to $30,000 in May, but this big round level held as support. The price traded sideways for about a month but sellers tried the downside again this week and they managed to push the Bitcoin below $30,000 for a while.
When that happened many crypto analysts predicted that the crash would send BTC/USD lower to $20,000 soon. But that didn't happen and in the meantime other countries are legalizing Bitcoin, particularly in Latin America.
Bitcoin has pulled back up now and is close the the opening level for the week at around $35,500. If it closes there or above, then that would be a bullish sign. What's comforting is that the decline didn't continue further down, so the big retreat might have ended in cryptocurrencies, although BITCOIN will have to climb above $42,000 for  the bullish momentum to pick up.