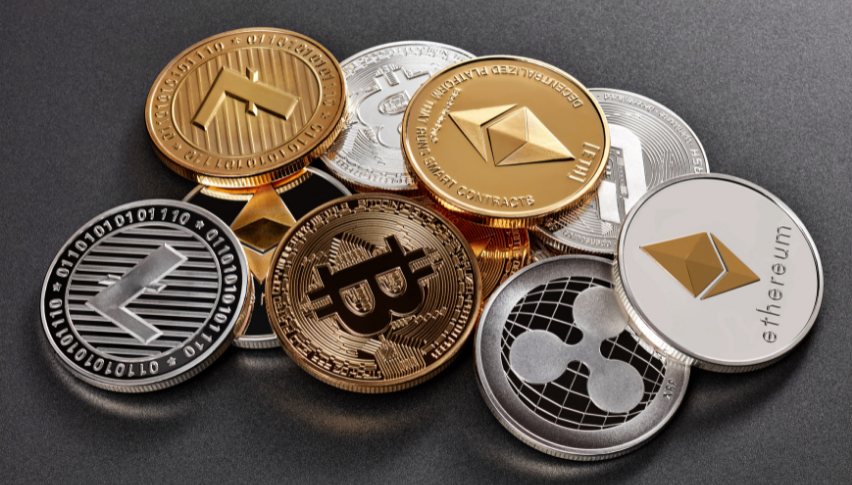 Polkadot (DOT) Threatening Daily 38% Retracement
Polkadot is off and running today, posting a nice gain of 5.25%. Prices are now established above the $15.00 handle and appear to have broken out of a tight three-week range. Should bidders continue to pound this market, a key daily Fibonacci resistance level may quickly come into play.
Perhaps the biggest story today facing crypto is the release of June's FOMC Minutes. Pragmatically, many traders are assigning a negative correlation between the USD and crypto values. The basis idea is this: if the Greenback strengthens, crypto values are likely to fall. While this relationship is speculative at best, we did see cryptocurrency values explode during the 2020/21 bearish dollar. If the FOMC's inner dialogue comes off more hawkish than expected, it's possible that the entire crypto market may experience a short-term sell-off.
On the regulation front, news out of Russia suggests that crypto confiscations may be coming in the near future. Quotes from General Prosecutor Igor Krasnov stated "currently, work is underway to amend the criminal and criminal procedural legislation. This will allow the application of restrictive measures and confiscation of virtual assets."
Krasnov's comments are the latest fallout from the massive REvil global hacking attack. They signal growing angst regarding cryptocurrencies and their function in the world's legal and financial systems. Ultimately, it's only a matter of time before more aggressive regulations come to the cryptosphere.
For Polkadot, the past few days have been pleasant for bulls. Now, a key area of resistance is coming into play.
Fibonacci Resistance On The Horizon For Polkadot
It has been a good day at the office for DOT/USD bidders. However, there is some stiff technical resistance on the horizon.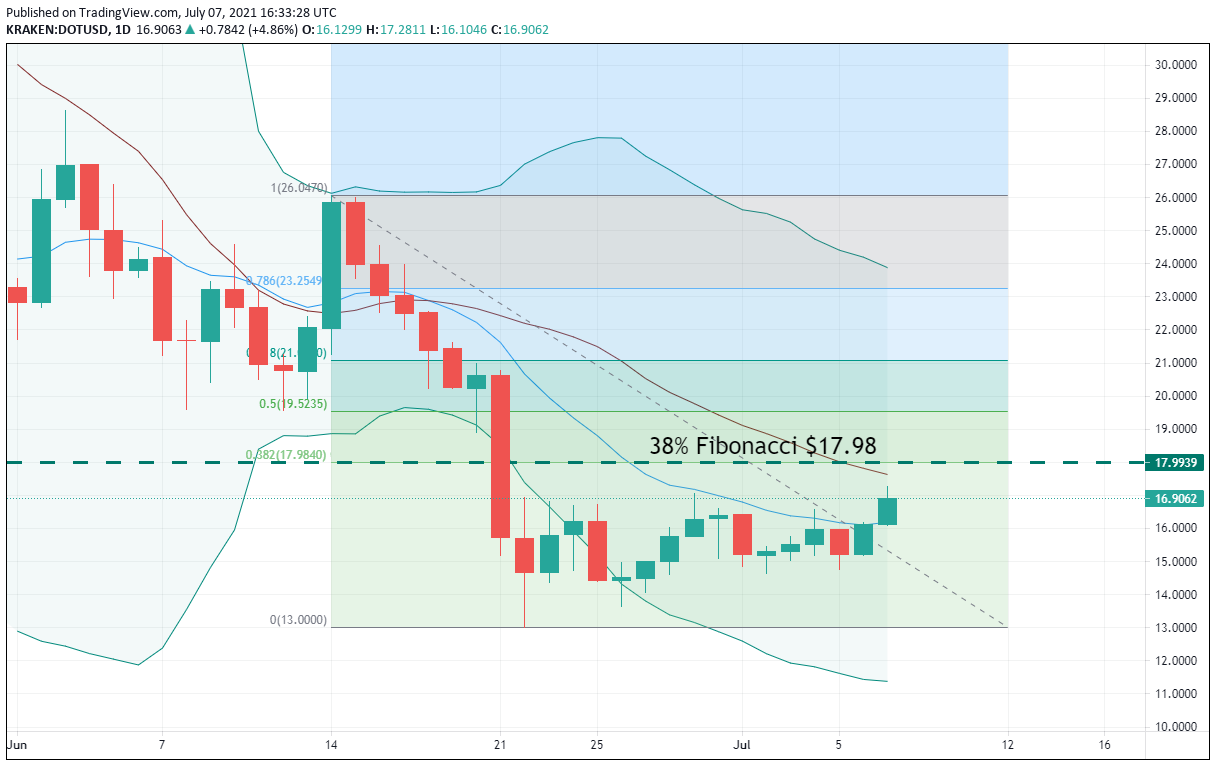 Here are two resistance levels to watch:
Resistance(1): Bollinger MP, $17.63

Resistance(2): 38% Fibonacci Retracement, $17.98
Bottom Line: If Polkadot continues this week's winning ways, a shorting opportunity will come to pass. Until elected, I'll have sell orders in the queue from $17.44. With an initial stop loss at $19.14, this trade produces $1.70 (9.7%) on a standard 1:1 risk vs reward ratio.
Polkadot and Axie Infinity looking quite bullish today after bouncing off support indicators
3 days ago