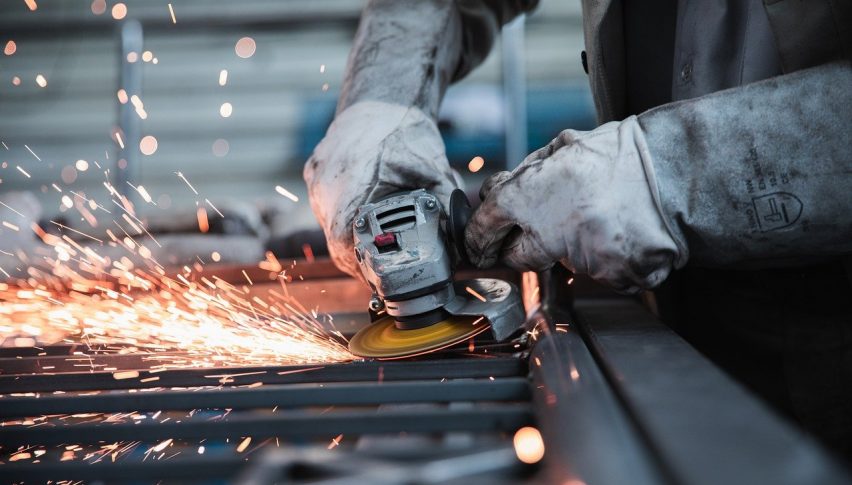 Japan Likely to Face Sharp Spike in Inflation as Wholesale Price Surge
The sharp surge in import costs continued to weigh on corporate profits, sending wholesale prices across Japan higher into the month of June and indicating the strains companies are facing due to raw materials becoming more expensive. Japan's corporate good price index (CGPI) registered a 5% YoY rise for the month of June, slightly lower than May when it rose by 5.1% but coming in higher than economists' forecast for a reading of +4.7% instead.
This is expected to further impact household spending which remains cautious as the pandemic continues to wreak havoc across the world's third largest economy. In addition to rising energy costs, the higher CGPI could drive the prices of goods and services higher, which could hurt consumer sentiment further, and delay Japan's economic recovery even more.
On a positive note for Japan's economy, however, core machinery orders across the nation climbed higher for the third consecutive month during May and could lend some support to the GDP. Core machinery orders soared by 7.8% MoM in May after posting a weak increase of 0.6% in April and beating economists' expectations for a 2.6% rise instead.
The core machinery orders data is a closely watched gauge reflecting capital spending in the upcoming months, and an increase indicates an upbeat business sentiment by supporting willingness to invest more in their operations. While the surge came on the back of strong demand for machinery among manufacturing firms, non-manufacturing companies saw orders rising by 10% in May, after contracting in the previous month.
Impact on the JPY
The Japanese yen has been trading under some pressure at the start of the week amid a slight uptick in market sentiment. In addition, the CGPI figures also appear to be weighing on the safe haven currency.
At the time of writing, USD/JPY is trading at around 110.06, as the US dollar also experiences some pressure to the downside.
Inflation increased slightly YoY in Australia during Q2, but cooled off slightly QoQ, leaving a 50 bps hike on the table for the RBA
2 weeks ago