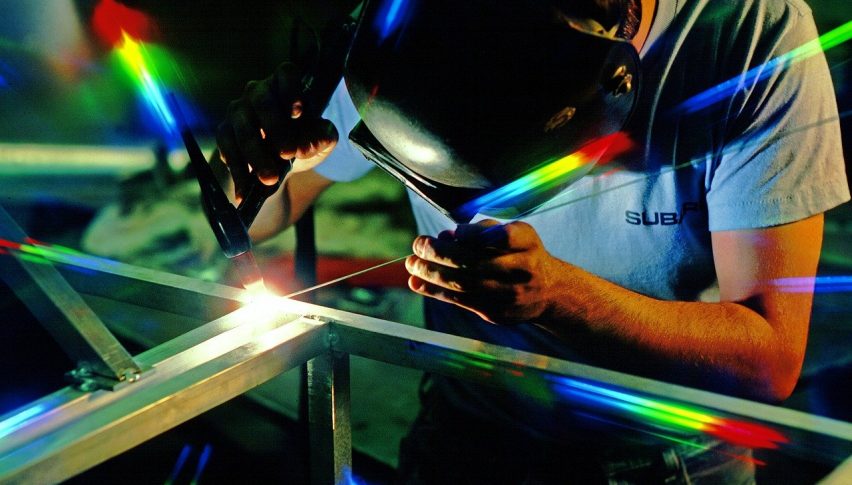 Japan's Manufacturers Turn More Upbeat, Services' Outlook Worsens
Japanese manufacturers turned more confident about their business outlook in July, turning especially upbeat about an improvement in external demand as the global economy recovers from the pandemic-inflicted strain. According to the latest edition of the Reuters Tankan survey, business confidence among Japan's manufacturing companies rose to the highest level seen since November 2018, with the sentiment index rising to 25 in June from 22 in May.
Manufacturers of cars, chemicals and metal products turned most optimistic driving the overall figure higher, even though textile and paper product manufacturers were downbeat about their business outlook. While firms' positive outlook has been powered by expectations of an uptick in exports, they have reported uncertainties about the impact of domestic demand, especially with businesses putting off spending plans due to tighter budgets.
While the manufacturing sector has turned more upbeat, the services sector in Japan still experiences considerable strain. The survey reveals a continued mood of pessimism among Japanese services companies, with their sentiment index dropping to -3 in June from 0 in May.
Japan is still battling the latest wave of the pandemic, forcing consumers to be more cautious about stepping out and making purchases. The government has extended state of emergency in Tokyo until late August, which could keep the business sentiment under pressure in the coming weeks as well.
Impact on the JPY
The Japanese yen has failed to make too much of a move following the release of the news, trading under pressure against the US dollar. However, with the outlook for the Japanese economy appearing cloudy, JPY could exhibit signs of weakness in the coming sessions.
A risk-off mood in the global markets on account of rising COVID-19 cases worldwide, on the other hand, could boost its safe haven appeal, causing it to register some gains.