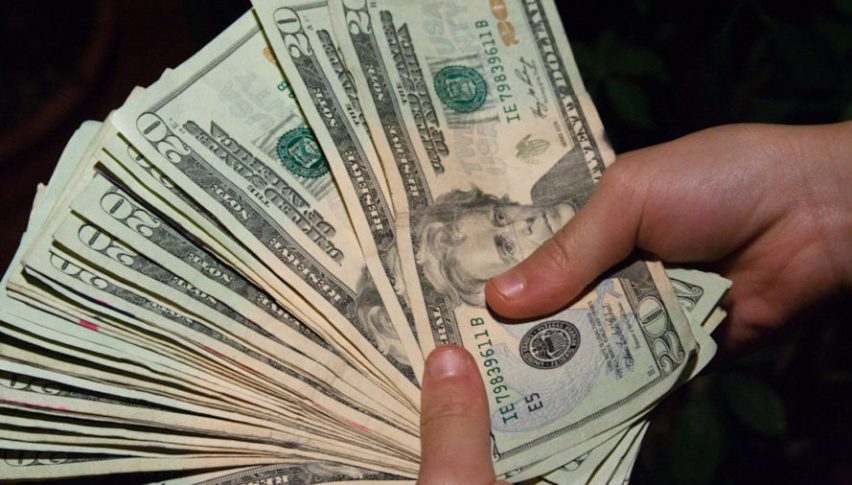 Surprise US Stimulus Checks Going Out This Week
The US government is sending out four million previously unannounced stimulus checks this week, with some Americans already having received theirs. These checks will be distributed either as direct deposits or sent out as physical checks in the mail.
These stimulus checks are mostly being sent out to those who have filed taxes for the previous year, as well as those who have filed for unemployment benefits. Many of the checks being sent out this week are a corrective measure to benefit citizens who paid too much in taxes for the previous year or years. Citizens are receiving checks that range from a few $100 to a few $1,000. The average refund is about $1,260.
Stimulus Impact on the US Dollar
Every time a round of stimulus checks is dispersed, you see a boost to the US economy, but it quickly sputters out. The US dollar index was enjoying highs of about 103.00 around March of last year, when the pandemic was just getting into full swing in the US. Recently, we've seen in the US dollar index drop as low as 89.20, with a current dollar index of 92.44. Stimulus checks may be good for those who are struggling financially, they devalue the US dollar.
If we are reaching the end of the US stimulus packages, that could mean the dollar will start to rise. Investors could be seeing the bottom of the stimulus tank, which means it may be up to the citizens and businesses to build back up the economy rather than the artificial propping up provided by the government. When there is real economic recovery, it happens in the business sector and at the individual level.
The US dollar broke out of a downward wedge recently, and over the last month has been on an overall upward trend. The new spate of stimulus checks could stall that a little bit, though it could mean really good things for businesses over the short term. Even as the value of the US dollar diminishes with the release of stimulus checks, much of the economy does very well when consumer spending is up. Stimulus checks do tend to spur consumer spending even outside of essential business sectors.
Consumer spending has increased substantially over the last few months in the sectors of new cars and truck, prepared food, and recreational items.
In March of this year, consumer spending jump 21%, and while this new set of stimulus checks might not be as extensive as those in March, investors should expect to see consumer spending get a similar boost.
Even in months without a stimulus check, consumer spending has been up over the last few months, increasing by 4% in April. Consumer spending and economic growth are expected to improve as the months go on and more people become vaccinated. Recent vaccination data shows that about 49% of all Americans are vaccinated, with those numbers set to increase over the coming weeks.