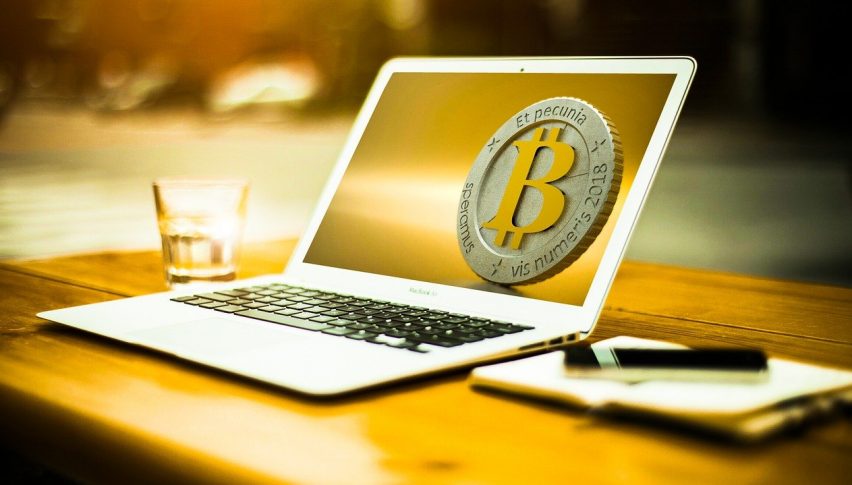 Increasing Weakness in Cryptos, But Will Bitcoin Reverse at $30,000, Litecoin at $120?
It seems like with every passing day, cryptocurrencies are getting weaker and weaker, as sellers keep pushing them down, while buyers are nowhere to be seen, apart from a small bounce after every bearish leg, which actually comes when sellers close their sell positions in cryptos.
Altcoins have turned bearish in the last two months, but there were some decent bounces, which showed that buyers were still there. Now, the volatility has declined, but cryptos are still sliding and we are not seeing any decent bounces, especially in the last week or two.
Bitcoin getting closer to $30,000
The highs have been getting lower for the BTC/USD after every bounce, while moving averages, which are providing support, are getting smaller, which also shows that sellers are getting stronger. At the beginning of the month, larger MAs, such as the 200 SMA (purple) were providing resistance, then the smaller ones came into play, with the 100 SMA (green), the 50 SMA (yellow) and now the 20 SMA (gray), which is providing resistance at the top.
So, the highs are getting lower, and now BITCOIN seems to be heading for the big support zone around the $30,000 level. Tweeter's Jack Dorsey who is not the real "Mandarin" (Iron Man 3), judging by his bear, said yesterday that the payment firm, Square, will launch a Bitcoin DeFi platform. This should be positive news, but right now, crypto traders are focusing on the crypto war, which is still escalating in China.
Litecoin has also been quite weak during this time. The 200 SMA hasn't been able to catch up here, while the 20 SMA is now pushing the price down on the H4 chart. Now, the LTC/USD is heading for $120, which is getting quite close, so the test is coming. If it breaks, the big round level at $100 will provide the ultimate support. Will we see a bounce from $120? The chances for this are slim, but if we see a strong bullish reversing signal, we might take a small long position, which we will nurse closely, since the reversals down could come at any time.
The 20 SMA is pushing Litecoin toward $120 and probably $100