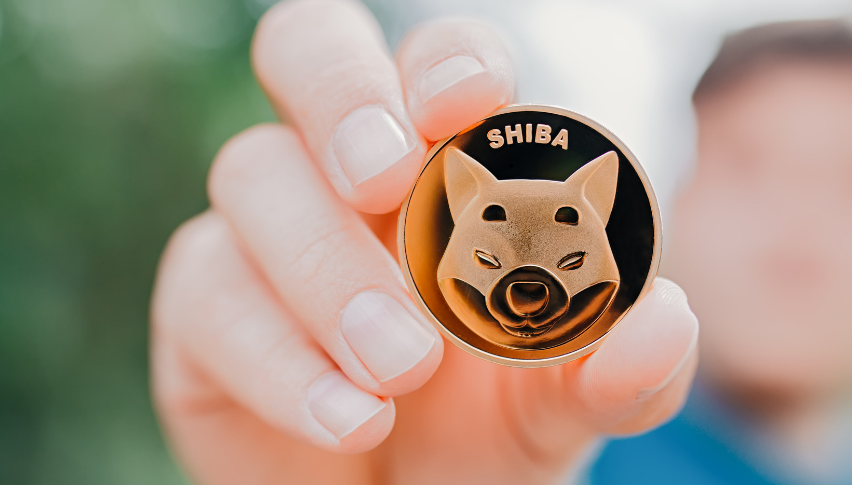 The Main Survival Test is Coming For Shiba Inu (SHIB/USD), as it Continues to Slide
Shiba Inu is having a tough time. Most cryptocurrencies are having a difficult time at the moment, with the banking establishment finally starting the war against cryptos, that we all were expecting. It is the smaller and stranger cryptos that are suffering most, after enduring the heaviest losses during this time.
SHIB/USD lost around 75% during the initial crash in May, then it extended to 80% as the decline continued in June. The surge in this cryptocurrency lasted less than anywhere else for Shiba Inu, with the cryptocurrency surging around 3,000% in only a few days in early May, after the bullish trend in the crypto market started at the end of last year.
The reversal also came earlier, on May 12, when the SHIB/USD fell down from the highs, although the price bounced briefly off the 20 SMA (gray) on the daily chart. After the second wave of selling, which came during the crypto market crash on May 18, the price fell further, but the 50 SMA (yellow) held as support for several weeks
That moving average was broken during the third bearish wave for the SHIB/USD, and it turned into resistance immediately. The 50 SMA continues to provide resistance, pushing the price down as the sentiment in the broader crypto market remains quite bearish.
Latest Shiba Inu Events
The fundamentals for the Dogekiller Shiba cryptocurrency look positive, after the announcement of the addition of ETH-USDT, LEASH-BONE and SHIB-BONE pairs to the ShibaSwap Decentralized Exchange (DEX). This move came after the launch of the long-awaited ShibaSwap DEX on July 6. These pairs essentially allow two forms of cryptocurrency to be traded at once within the Shibaswap system, which could help bolster the lesser-known cryptos, while helping the others, according to Yahoo! Finance.
Shiba Inu Daily Chart
SHIB/USD trading at the 100 daily SMA
But, the slide continues, and now the SHIB/USD is heading for the support, which stands at $0.0000050, although, ahead of that, we have the 100 SMA (green), where the price is trading right now. If these two levels go, it will scare buyers even more, which would send this crypto further down, causing it to lose all the gains from this year.
Shiba Inu H4 Chart
The 20 SMA is pushing the SHIB/USD down on the H4 chart
On the H4 chart, the SHIB/USD has been more volatile in previous weeks, with a tendency to the downside, since the highs were declining. But, the situation has turned more bearish in the last two weeks, and now the smaller period moving averages are pushing it down.  So, this is the test for Shiba Inu – first, the 100 SMA on the daily chart above and particularly the support level at $0.0000050.