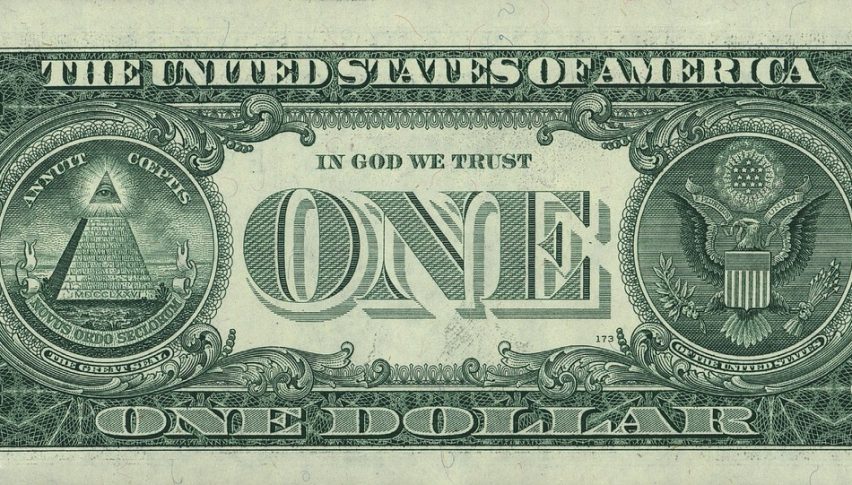 Greenback Shows Strength Amid U.S. Equities Rebound
It has been a wild early week on the markets, with equities and the Greenback showing extensive volatility. On Wall Street, the DJIA DOW (+556), S&P 500 SPX (+63), and NASDAQ (+212) are all paring Monday's steep losses. The forex has been alive as well, with the EUR/USD (-0.19%), USD/CHF (+0.55%), and USD/JPY (+0.42%) all trending in favor of the Greenback.
Today's economic calendar is relatively vacant. Only a few peripheral metrics facing the construction and retail sectors were released to the public. Here are the highlights:
Event                                                           Actual            Previous
Building Permits (MoM, June)                  -5.1%                 -2.9%
Housing Starts (MoM, June)                      6.3%                  2.1%
Redbook (YoY)                                             15.0%               14.0%
Really, there isn't much to see here. New construction is going strong as U.S. home prices are at all-time highs. The retail sector is also performing formidably, as indicated by the 15% Redbook figure. 
With next week's FOMC meeting rapidly approaching, it's worth taking a look at the current CME FedWatch Index. Right now, a 100% chance of rates being held at 0.0-0.25% is being priced for next Wednesday's meeting. In fact, any chance of a ¼ point rate hike is not expected until March 2022 (7%) at the earliest. For reference, the probability of rates going up stands at 50/50 for the December 2022 meeting.
So, it looks like the Greenback is due to face dovish policy for quite some time. However, the USD Index is back above 93.0 as COVID-19 Delta fears have prompted moderate capitulation.
Greenback Rallies Amid Equities Buyback
For the past six weeks, the Greenback has posted solid gains versus the euro. As a result, EUR/USD rates are closing in on 2021's low (1.1704).
Overview: With dovish Fed policy appearing to be the norm until at least mid-2022, it's difficult to build a bullish case for the Greenback. But, if March 2020 showed us anything, a Delta variant panic has the potential to spike values in the short term. Should we see a U.S. Delta lockdown and Fed talk of asset purchase tapering, the USD will be positioned to post significant late-summer gains.