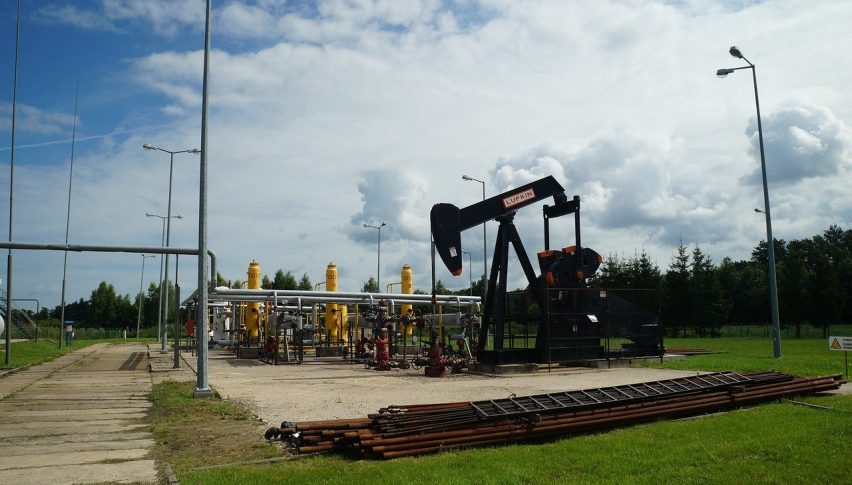 The Biggest Decline in Crude Oil Since April 2020, but it Might Bounce Off the 100 Daily SMA Tomorrow
Crude oil made a reversal last week, after topping just below $77 exactly two weeks ago. That was a sign that buyers weren't going to have as smooth a ride up as they'd been having since April last year. But, the crash came in the last few days, after two negative events in recent days/weeks.
Oil had two very strong reasons for the bullish trend that lasted more than a year, since US WTI Crude dived to $-37 in April 2020, when producers having no more storage capacity to keep oil production up, so they were just paying to take get rid of it. The first reason came from OPEC+ which has curbed production by almost 10 million barrels/day since last year. The second reason for the bullish momentum has been the improving global economy, especially in Europe and North America.
Crude Oil Fundamentals and OPEC+
But, these two reasons seem in jeopardy since OPEC+ reached an agreement on Sunday, to increase oil production from August, in an effort to to cool prices, which had hit their highest level in more than two year this month.
As mentioned above, OPEC+ cut production last year by a record 10 million barrels/day (bpd), amid a pandemic-induced slump in demand, which sent prices tumbling lower. It has gradually reinstated some of the supply, leaving it with a reduction of about 5.8 million bpd. They decided that from August this year until December, OPEC+ will increase the oil supply by a further 2 million bpd or 0.4 million bpd a month, and they plan to fully phase out production cuts by around September 2022.
This is weighing on the crude oil prices, which have declined around $10 this year alone. This makes it the biggest decline since the coronavirus crash early last year. The other reason that is also weighing on the price of oil is the increasing spread of the Delta variant of the coronavirus. Delta (D) is the fourth letter of the Greek alphabet, so the "Chinese" one was Alpha, the "UK" variant was the Beta, the Gamma variant first emerged in Tokyo, Japan, and the fourth "Indian" variant is the Delta one. I assume this could go on until Omega (the last letter of the Greek alphabet). Rumours of renewed restrictions are increasing, which tells us that they will be coming again once summer is over, just like in Australia and Southeast Asia. As a result, fears are increasing in financial markets, hence the bearish reversal in stock markets this week.
WTI Technical Analysis – Crude Oil Daily Chart
This has also turned the sentiment bearish in crude oil, and the US WTI is now trading at around the 100 SMA (green) on the daily chart. We saw a dip below that moving average just a while ago, but the price has pulled back up and the daily candlestick looks like a doji now – a bullish reversing signal after the decline. But there's still a long way to go before the end of the day, so let's see where today's candlestick will close. On the positive side, the global economy is still surging and the new restrictions if they come, might not deter it, as we saw last winter. So, this might be a good opportunity to sell crude oil.
Oil is oversold on the daily chart, as the stochastic shows
The interesting thing about crude oil is that it can only get beaten up by financial flows for so long. After that, it's the physical market that runs the show and there is every indication that it's tight. US inventories are at a one-year low and there are indications that China and India are refining more than they're importing.
Tomorrow, the US crude oil inventories for last week will be released. The report released last week showed a 7.9 million deficit in the inventories for the first week of July, and tomorrow, expectations are for -3.8 million barrels. If the actual number beats estimates, as it has been doing over the past two months, that will be another positive factor for oil, showing that the US economy is consuming oil faster than it is accumulating. We might open a long term buy oil trade if that's the case, so be sure to follow our
live forex signals page
.
On a side note, natural gas might be even more interesting. The marginal supply of gas is a by-product of oil drilling. With yesterday's drop in oil prices, the outlook for more US drilling dimmed, and today, natural gas is trading close to a four-year high, at $3.85.