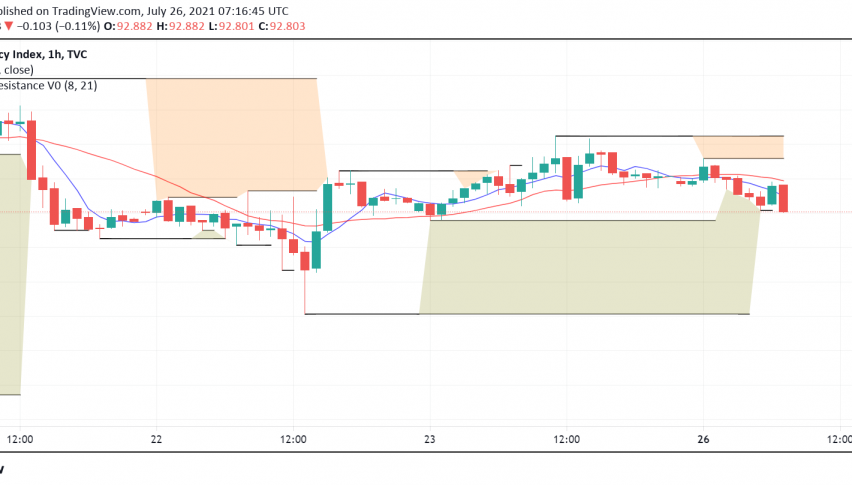 US Dollar Starts the Week Strong – FOMC in Focus
The US dollar is starting the week on a bullish note, soaring close to a multi-week high against its major rivals ahead of the upcoming FOMC meeting scheduled for later in the week. At the time of writing, the US dollar index DXY is trading around 92.80.
The high note was struck since the last Fed meeting in which policymakers' sounded more optimistic about the economic recovery in the US and anticipated turning hawkish sooner than originally planned. It then continued, supported by robust economic data releases and then by a risk-off mood in global markets amid a resurgence of COVID-19 infections worldwide heightening the currency's safe haven appeal.
In case the Fed sounds more confident that the US economy will post a rapid recovery from the coronavirus crisis, the US dollar could see its uptrend extend for longer. Analysts expect the central bank to sound more upbeat beginning the process of tapering its asset purchases in this month's meeting.
However, the rising number of COVID-19 cases across the nation due to the spread of the highly contagious delta variant does increase the uncertainty of a more positive outlook. Despite having rolled out COVID-19 vaccines at a faster pace than most other parts of the world, in case the infections put pressure on US's economic recovery, the Fed may delay its hawkish plans.
Meanwhile, the dollar's strength continues to keep other major currencies under pressure, especially popular commodity currency AUD, which remains under $0.74 but has reclaimed the $0.73 level after last week. Meanwhile, the Euro holds under $1.18, GBP is trading around the $1.37 mark and the USD/JPY is trading just above 110.