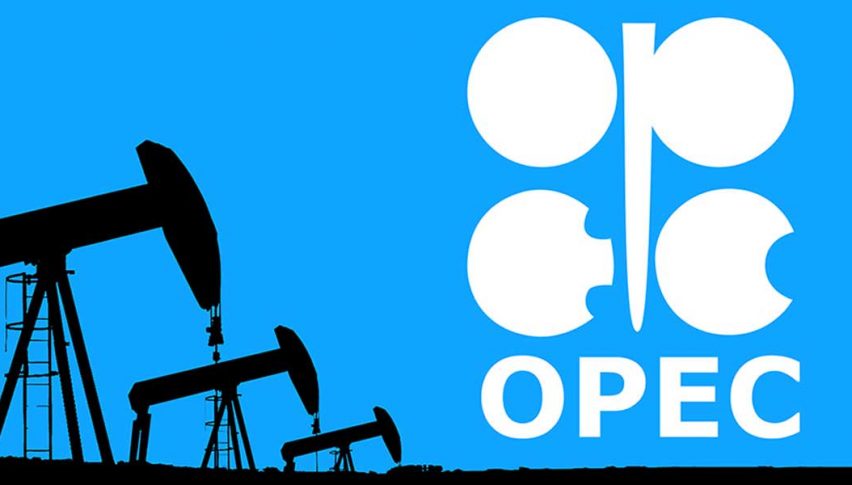 Decisive Time for Crude Oil at the 20 Daily SMA, After Bouncing Off the 100 SMA
Crude Oil has been bullish for more than a year, since it made a decisive reversal at $-37 in April last year. During this time, we have seen some pullbacks now and again, but they have only served to refresh the uptrend and set the stage for further gains, as buyers remained in control.
Moving averages have been doing a great job providing support for US WTI Oil during the pullbacks, thus keeping the trend bullish. The 20 SMA (gray) and the 50 SMA (yellow) have been acting as the ultimate support indicators during this time, but these moving averages were broken during the retrace down earlier this month.
Oil bounced off the 100 SMA, but has stalled at the 20 daily SMA now
The price retreated more than 11 cents down after OPEC+ decided to increase production quotas from August, while the rumors for more restrictions due to the coronavirus also weighed on crude Oil. Oil futures in New York increased by 0.2% last week, completely erasing the losses after the selloff last Monday that happened due to the rapidly spreading delta variant. Although, fuel demand and road traffic in the U.S. Asia, and Europe remain resilient, underscoring expectations that the recovery hasn't been derailed and global inventories will continue to shrink.
So, crude Oil bounced from $65.15 to $72.40 after bouncing off the 100 daily SMA (green), which turned into support. Buyers pushed above the 50 SMA (yellow) but the 20 SMA is acting as resistance now. So, now Oil traders are trying to decide whether to remain bullish and keep pushing higher or reverse the trades and push back down to the 50 SMA.
We do not have an open position in Oil, so we don't mind whatever Oil does now. But would like to see another pullback down at the 50 SMA or the 100 SMA where we can go long on WTI Oil, since we missed the opportunity to go long last week.