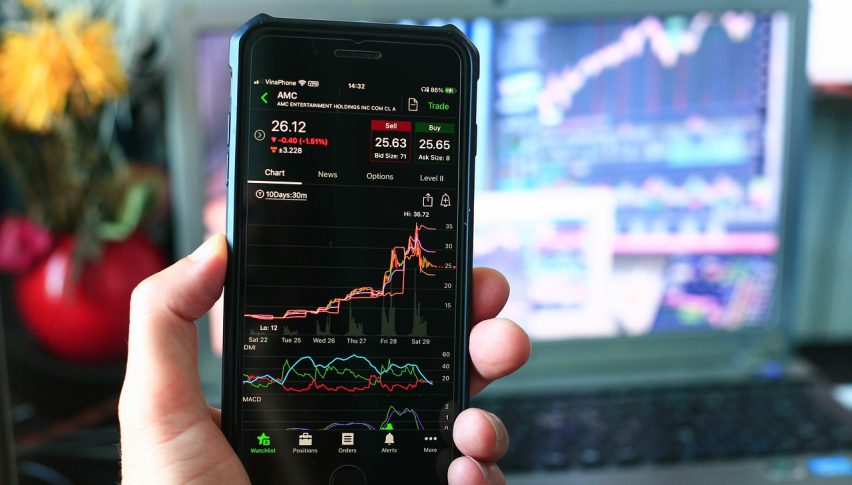 Robinhood Goes Public, DOW Firm Above 35,000
Wall Street is abuzz with the much-anticipated Robinhood IPO. Unfortunately, for Robinhood insiders, the payoff isn't quite as big as expected. Throughout this morning's early trade, the 0% commission pioneer experienced concerted selling pressure. Volatility has been high as values have fallen about 3% from a $38.00 open (at press time). Of course, this isn't catastrophic for the firm's IPO which has thus far netted close to $2 billion.
In the aggregate, the American stock indices are closing July with style. With only a few hours to go in the U.S. session, the DJIA DOW (+204), S&P 500 SPX (+27), and NASDAQ (+57) are all in the green. For the DOW, values continue to extend above the psychological barrier of 35,000. If the DOW posts a solid close, 35,000 will soon become a viable support level instead of resistance.
On the economic news front, today brought a few key releases for Q2 2021. Here's a quick look at the highlights:
Event                                                      Actual                      Projected                 Previous
GDP (Q2)                                                   6.5%                           8.5%                        6.3%
Core PCE Prices (Q2)                             6.10%                         5.90%                      2.70%
Well, there you have it ― the U.S. economy is growing; but, inflation is growing faster. Core PCE Prices (Q2) outpaced projections while Q2 GDP underperformed expectations. 
It's been a big morning for Robinhood founders Baiju Bhatt and Vlad Tenev. Each sold $50 million worth of stock ― not bad for a day's work.
Robinhood Stumbles, DOW Drives Higher
For U.S. large caps, the multi-trillion Biden spending plan is going to be good for business. Investors certainly think so as bids are hitting DOW above 35,000.
Overview: Ultimately, today's economic reports aren't all too positive, specifically the sub-par Q2 GDP figure. To jumpstart growth for the next 12 months, be on the lookout for a sudden "breakthrough" on Capitol Hill regarding the massive Biden infrastructure spending plan. 
As we head deeper into 2021, the growth vs inflation dialogue will become more and more important. If GDP fails to pick up momentum and the Fed begins tapering, look out below. Even fintech giants like Robinhood are likely to feel the pain.