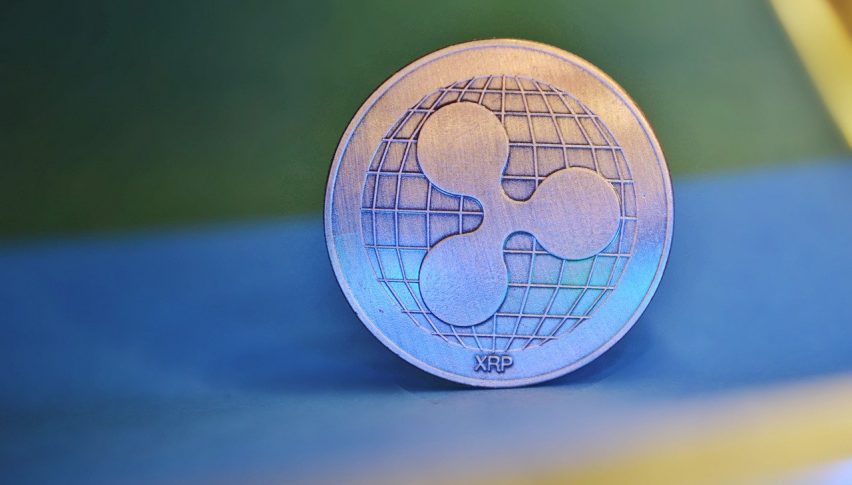 Ripple Coin (XRP) Reversing Down From Resistance, But Selling Pressure Seems Weak
Ripple coin looked quite bearish over the previous two months. It stopped making higher highs in April, but the crash came in May, sending Ripple from a high of almost $2 to around $0.50 – a loss of nearly 75% of the value during that massive bearish momentum in the crypto market.
Ripple Analysis – XRP/USD Daily Chart
But after the middle of last month Ripple coin bounced from the support area, following the bullish reversal in the cryptocurrency market, as we explained in our 2021 Ripple forecast. XRP/USD broke above the 20 SMA (gray) on the daily chart, which had been providing resistance since the beginning of June. This was a strong bullish sign, and it eventually climbed above the 50 SMA as well.
Ripple coin retreating down from the 200 SMA
However, the bullish move stopped at the 200 daily SMA (purple) and we saw some bearish signals there, as other cryptos continued to make gains until last Saturday, while the gains in Ripple coin came to a halt on Thursday last week. The fact that the XRP/USD was failing to break the 200 SMA was a strong sign that buyers might have called it a day right there, after pushing more than 50% higher from the lows.
The reversal eventually came, as the crypto market started to reverse down, and Ripple coin is also heading down this week, although, it's worth noting that, in this decline, the downward retreat has been quite slow, with XRP/USD losing around $0.07 in almost a week, compared to the upward climb in the previous week or so, which was much larger and faster.
Fundamentals Improving for Ripple Coin
Ripple has seen some positive events in the last few weeks, pushing the US SEC (Securities and Exchange Commission) onto the back foot in the legal case that has been going on. At the same time, it is being used as an on-demand currency for transactions between Japan and the Philippines. This is an important step for Ripple, which is  looking to get a slice of the $1.8 billion in yearly remittances from Japan to the Philippines.
So, the bullish momentum, which started 2-3 weeks ago is not over yet, because we could see a jump at any time, although it is likely to come once the price reaches the 20 SMA (gray) and the 50 SMA (yellow). They have worked as support and resistance before, so they might hold the retreat again and push the price up, considering the slow pullback lower.