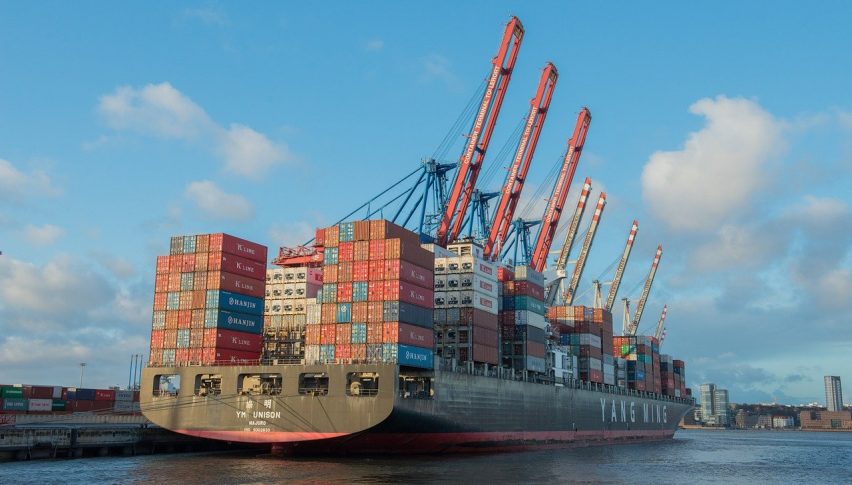 China's Economic Recovery Under Pressure as Exports, CPI Slide
The rise in factory gate prices across China came in higher than expected during the month of July even as businesses struggled with higher input costs owing to supply chain challenges. China's PPI increased by 9% YoY during July, higher than last month's reading and economists' forecast of 8.8%.
On a monthly basis, PPI was up by 0.5% in July, higher than the 0.3% MoM increase seen in June. This figure is a key indicator of the state of industrial profits; however the rise in July's figures is offset by an increase in commodity prices and raw material costs.
Meanwhile, China's CPI ticked lower in the month of July, slipping to +1% YoY from 1.1% in June, and well below the official target of 3%. The CPI also came in at 0.3 MoM, lower than the previous month's reading of 0.4% but better than economists' forecast for a rise by only 0.2% on a monthly basis.
China is battling a fresh outbreak of COVID-19 infections from the highly contagious delta variant, which has had a severe impact on its exports. Exports increased by 19.3% YoY in July, significantly lower than June when they had posted a 32.2% jump and also coming in below economists' expectations for a rise by 20.8%.
The dip in exports is likely to weigh heavily on China's trade-reliant economy, and could stay pressured as long as the pandemic rages on across the country as well as across other countries that are its important trade partners. Factory output across China's major export hubs also suffered due to the fresh outbreak of cases, dampening the outlook for the economy in the near term.