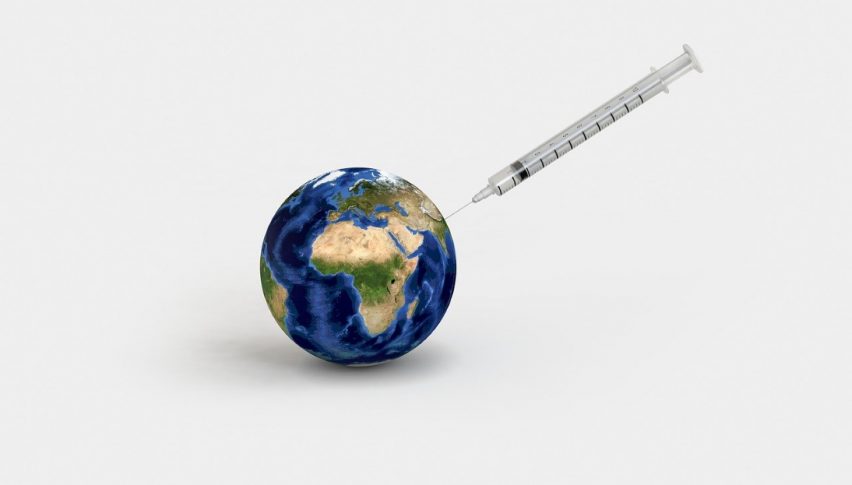 S&P 500 Jumps As Pfizer Vaccine Gains FDA Approval
To open the trading week, the U.S. Food and Drug Administration (FDA) has granted full approval to the Pfizer COVID-19 vaccine. And, the markets are responding positively. At the midway point of the U.S. session, the DJIA DOW (+265), S&P 500 SPX (+45), and NASDAQ (+225) are all deep into the green.
Late-Friday afternoon, the New York Times reported that the FDA was going to approve the Pfizer COVID-19 vaccine this morning. The report turned out to be true. Now, traders are excited about potentially returning to business-as-usual in the U.S. by 2022. Here are the details of the FDA's approval:
Approved for people 16 years and older.

The first COVID-19 vaccine to be approved in the U.S.

The vaccine, named Comirnaty, has been deemed as 91% effective at preventing COVID-19 infection.

Approval is based on a clinical trial involving 22,000 people.
In response to the FDA's mandate, shares of Pfizer stock (PFE) are up 2.5%. The news of the approval comes as the Delta variant continues to spread in the U.S. The new seven-day moving average is 137,188 new cases per day and 738 deaths.
Pfizer Wins The FDA Sweepstakes, S&P 500 Rallies
Anything that suggests a return to a relative normalcy is good for the S&P 500. The Pfizer news is just that and has the S&P 500 on the cusp of 4,500.
Overview: The Pfizer vaccine's FDA approval has the potential to be a game-changer for the markets. At this point, the spread of Delta has generated a high degree of uncertainty regarding fall season lockdowns. If Pfizer's FDA approval generates a spike in vaccinations, policymakers may back off such measures in the U.S. If not, today's equities market rally may be short-lived.