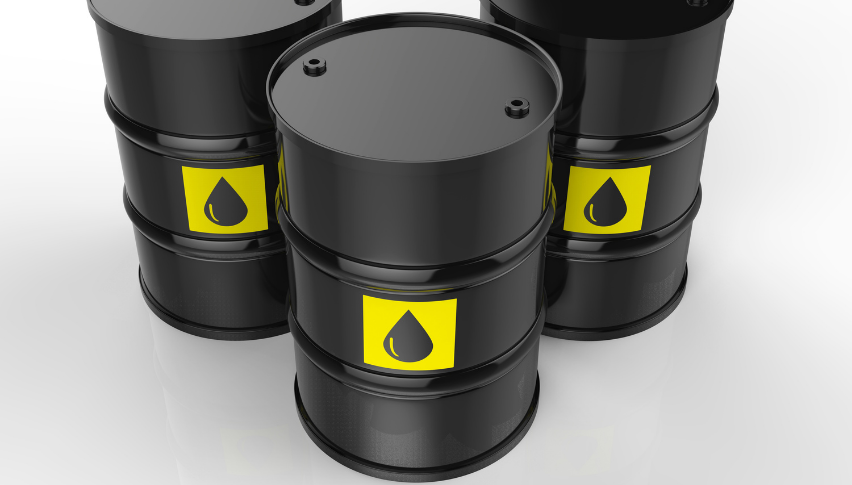 Weak Dollar Supports Oil Prices. But, how Much can XTI/USD Surge?
Posted Tuesday, August 24, 2021 by
Eric Nkando
• 2 min read
After a seven-day losing streak, oil surged at least 4% on Monday, with the gains fueled by a weak dollar. At the time of writing, US OIL was up 4.03% in the last 24 hours, while the dollar index was trading down 0.32%.
However, technical indicators suggest that the recent surge in oil could be short-lived if it fails to break key resistance at 65.27
XTI/USD – A Technical Outlook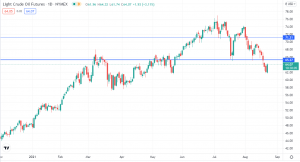 From the daily chart above, it can be seen that oil is approaching the resistance area of around 65.27. This level acted as support previously, before prices broke down during the bearish market that began this month. The commodity was trading slightly above $64, just underneath the resistance at $65.27.
XTI/USD Trade Analysis
I view the current uptick in the oil price as temporary. As we know, the global spread of the Delta COVID variant has been responsible for a weak demand sentiment in oil, which has pushed prices down. Conversely, the dollar has been gaining, as investors turn to the safe haven currency.
Despite the 24-hour surge, oil may continue to be weighed down on weak demand recoveries, as COVID variants spread. The weak oil demand outlook will support the dollar, combined with bond tapering talks by the Fed. Currently, I view the weakness of the dollar as a correction, after posting a bullish run the previous week.
Weak Ahead on XTI/USD
Crude oil inventories data – On Wednesday, this data could offer some clues on oil demand. However, the sentiment still remains weakened by COVID fears. Last week, oil struggled to surge higher, despite a decline of 3.2 million barrels in inventories for the week ending August 13. This suggests that if the dollar regains strength on the back of further talk about tapering, we could see an extension to the weakness in oil.
Jackson Hole Symposium – All eyes are on the economic policy meeting, which starts on Thursday, as this will provide clues as to the further direction of the greenback. Speeches and comments by central bankers and other senior officials are likely to give the market hints on potential policy tightening, amid fresh outbreaks of different variants of the coronavirus.
XTI/USD Trade Idea
Despite the potential market developments for oil and the dollar, I project a price reversal of XTI/USD at the $65.27 resistance. The technical pointers are already reinforcing the view, with further bearish price action trading signals likely to confirm a sell trade set-up.
A sell trade would target the previous level of 61.95 as the take profit point. However, I will keep an ear open for further headlines on crude inventories, sentiments surrounding the pandemic and developments in terms of the Fed policy. Happy Trading!