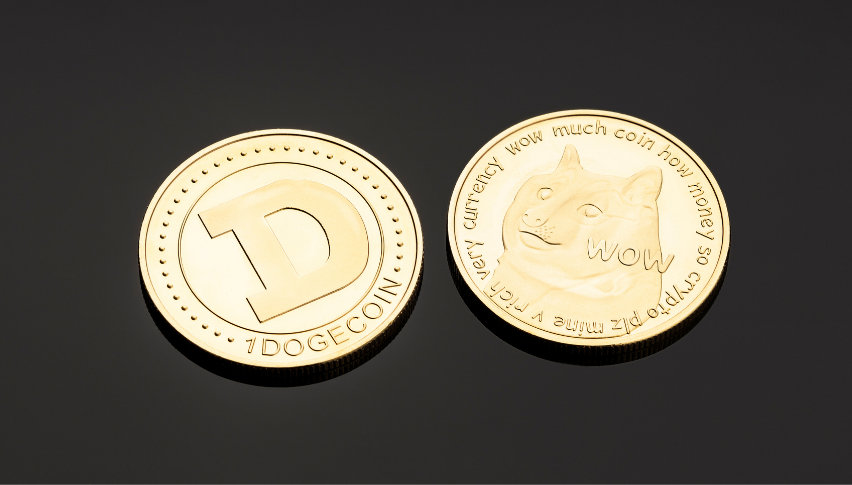 Meme Coins Having a Tough Time, as Dogecoin and Shiba Inu Still Remain Bearish
Meme coins had a great run in April and early May, as they surged 10-15 times higher in about a month, making up for what they had missed in previous months. Dogecoin increased from around $0.05 to $0.74, while the Shiba Inu coin increased from $0.000005 (5 zeros) to $0.00004 (4 zeros).
But, the surge came much later than it did for the rest of the crypto market, and the quick reversal down after the surge was an indication that the demand for meme coins wasn't as great as it was for other cryptocurrencies. Another sign of that is their failure to turn bullish since late July, when the crypto market began making some decent gains.
Dogecoin Analysis – DOGE/USD Continues to Make Lower Highs
Dogecoin heading for the moving averages
Some cryptos, like Ethereum, Solana, AXS, etc. are even making record highs. Not meme coins though. We see that the Dogecoin continues to make lower highs, despite some bullish momentum that lasted less than a month, until the middle of August. At least the price has climbed above moving averages in DOGE/USD, which should offer some form of support.
Close by, we have the 50 SMA (yellow) and the 100 SMA (green) at $0.27, while a bit lower, the 200 SMA (purple), which is the ultimate support, comes at $0.22. So, there is support, but at the same time, there's not much buying pressure for Dogecoin, as it continues to slip lower.
Shiba Inu Coin Analysis – MAs Continue to Keep SHIB/USD Down
SHIB/USD heading for the lows at $0.0000050
The picture in Shiba Inu coin looks even worse than it does for Dogecoin. At least Doge is making some higher lows, while the Shiba Inu token is heading for the lows again, and moving averages remain above it, providing resistance. Now SHIB/USD is trading at $0.0000065, where my colleague Eric gave a buy signal in his article earlier today. So, the bearish momentum prevails in the Shiba Inu coin, despite the big purchase of around $1.1 million in Shiba Inu tokens from a large whale recently. Therefore, I would be careful about buying Shiba here. I would prefer to go long lower, at the support around $0.0000050.