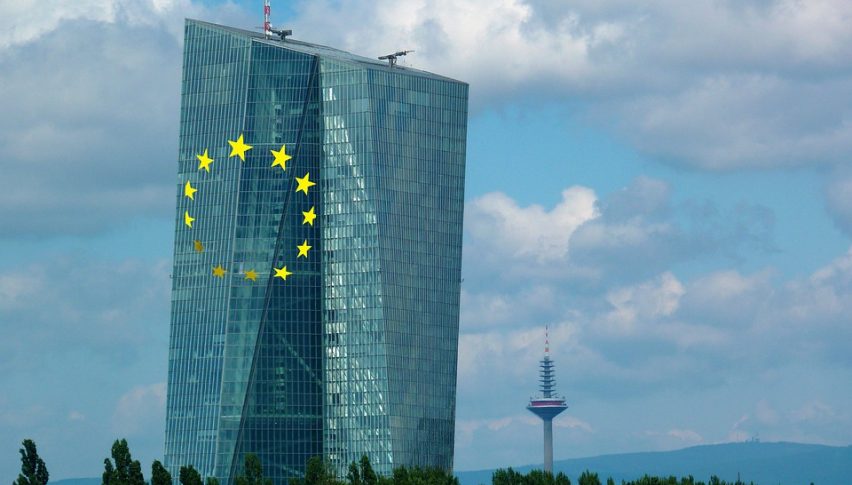 EUR/USD Keeps Declining Ahead of the FED, as ECB Pledges to Keep PEPP Running
The USD is holding firmer to start European trading, as the market is honed in on the more defensive risk tone, amid contagion fears surrounding China/Evergrande. With the dollar pushing gains across the board, the EUR/USD is being pressured towards 1.1700 now, as sellers go in search of a third straight day of declines for the pair.
This level will see some bids, but from a technical perspective, it doesn't hold too much significance as of late. The same level prevented a further drop back in April this year, but sellers were able to breach through it in August, before it bounced back.
For now, one could argue that the 1.1700 is still a sort of key indicator of added downside momentum, with the August low at 1.1664 perhaps acting as an insurance, in case it starts to run. The Fed could be adding to the tailwind for the dollar this week, with the market anticipating some form of acknowledgement of tapering discussions at the FOMC meeting.
EUR/USD continues the slide down
Therefore, keep an eye on the downside levels for the EUR/USD, as the sellers continue to take charge for now. A drop below 1.1700 is likely to spur added downside pressure, but the next leg lower will require a break below the August low at 1.1664.
Remarks by ECB executive board member, Isabel Schnabel
As the inflation outlook brightens, when asset purchases will end is more important
Less important is how much the central bank buys or when reduction of purchases begins
ECB asset purchases will remain crucial in the time to come
Paves the way out of the pandemic and towards reaching the inflation target
The stock of asset purchases provides substantial, persistent policy stimulus
But there may be a point where the positive effects of QE could even reverse
Forward guidance cannot fully substitute asset purchases
The headline remark is less interesting than it suggests, as even with the end of PEPP purchases, the ECB is not going to put a stop to APP any time soon. As such, a lot of her remarks here are purely conjecture, in case anyone needs reminding.
Remarks by ECB policymaker, Martin Kazaks
Support beyond PEPP will be necessary
We will be very careful in phasing out stimulus
Yup, I reckon we'll all be hearing this message again and again until year-end – namely, that the ECB will continue to keep up with APP purchases, even after PEPP ends.