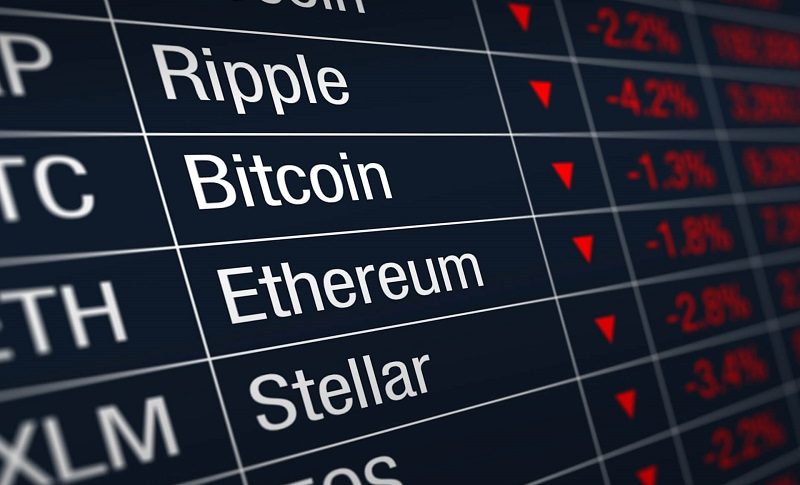 Crypto Crash Day, as China Bans Cryptocurrency Transactions
The cryptocurrency market has been bearish since the second week of September, and the decline doesn't seem to stop. The financial establishment is continuing the fight against cryptocurrencies, which has been weighing on all digital coins.
However, the market is getting used to such hostility and has been brushing off such news and the declines that have followed. But, right now, we are in the middle of another crash, after China announced a new round of the crackdown on cryptocurrencies. South Korea also started a crackdown on cryptos earlier this month, which has contributed to the bearish momentum.
Today, the People's Bank of China (PBOC) announced that all cryptocurrency transactions will be made illegal. According to them, this is an effort to tackle carbon emissions. This makes cryptos illegal in China, although the central bank is issuing the digital Yuan/Renminbi, which goes against the new directives. So, we will see how they manipulate the legislation to suit them when they issue their digital currency. Besides that, the European Central Bank (ECB) has issued warnings for most major cryptos, which is another dovish event for the sentiment in the crypto market.
Ripple Coin Daily Chart
The legal battle opened up by the US SEC against Ripple is almost forgotten
Earlier this month, we also had El Salvador adopt Bitcoin as a national currency in the country, and the government is incentivizing its use for the population.  But instead of going up, Bitcoin fell that day, which was clearly an attempt by certain circles to send Bitcoin crashing and make an example out of El Salvador.
El Salvador's President Bukele has introduced an official BITCOIN wallet called Chivo (cool) which works similar to PayPal. Your balance is displayed in USD as well as in Bitcoins, which are held in the Chivo wallet. The government has even introduced a signup bonus of $30 in Bitcoin, with 200 Chivo ATMs and 50 staffed Chivo kiosks in the country.
But, the crackdown from the governments of major countries and the major central banks is weighing on the crypto market, as Bitcoin heads for $40,000. Axie Infinity seems to be the only crypto, which is showing great resilience and hasn't really changed, but we will cover that on the next crypto update.