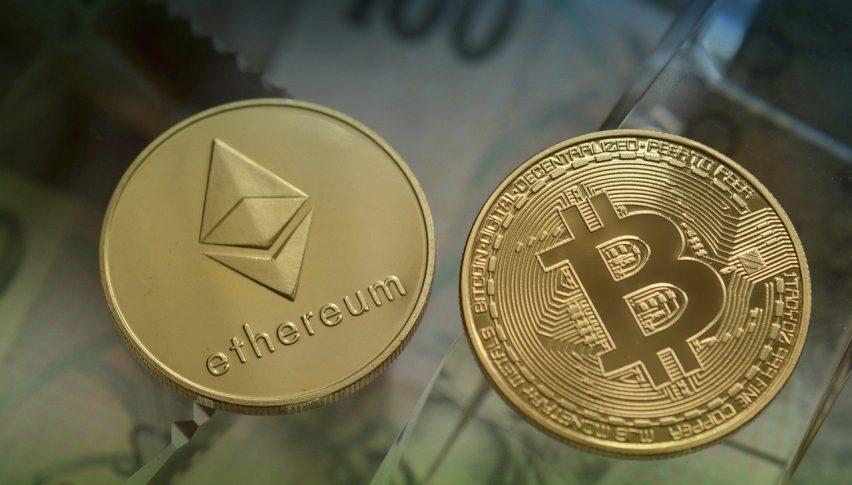 Is Bitcoin Losing Out to Ethereum Among Institutional Investors?
According to recent analysis by JPMorgan, institutional investors are feeling more confident about Ethereum than crypto market leader Bitcoin lately. The analysts from the leading investment bank base their findings on buying activity in CME futures.
According to the report, the rolling average of the difference between Bitcoin futures prices and spot prices were sliding lower and moved into negative territory during September. This indicates receding interest among institutional investors towards Bitcoin futures.
On the other hand, in the case of ether, the difference not only remained in positive territory but continued to increase during the period, indicating a higher preference among investors towards ether futures over Bitcoin futures. It's also interesting to note that since the beginning of the month, Bitcoin prices have weakened by 10% while the drop in ETH prices over the period is only 5%.
The move could be on account of a rising preference for greater utility of blockchains – while Bitcoin may be the largest cryptocurrency based on market capitalization, Ethereum is the undisputed leader in the decentralized finance and decentralized applications space.
The rising popularity of DeFi and NFTs have caught the attention of institutional investors as well, which could be the key driver of Ethereum's growth. At a time when innovation in the sector is booming and newer solutions offer faster transaction processing capabilities and scalability, Bitcoin's network appears severely limited. In addition, the fear of regulatory scrutiny is also making investors wary about the market in general, further impacting the demand for Bitcoin futures.