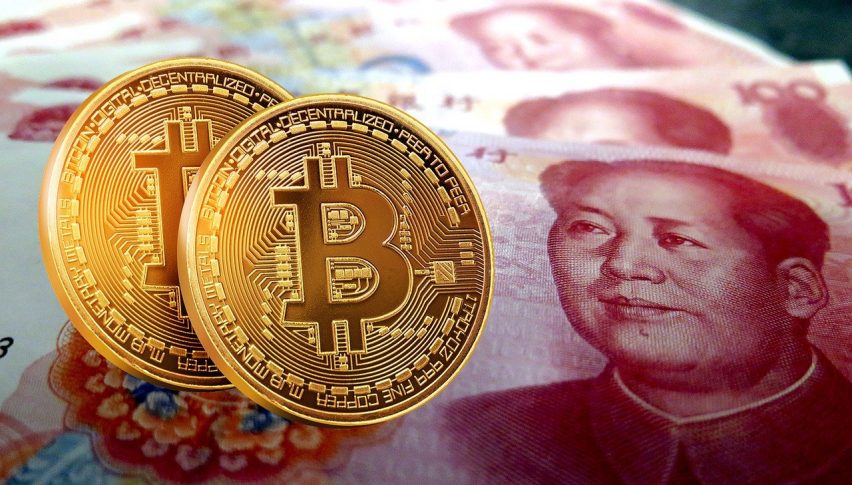 China Continues to Ban Crypto by Shutting Down Trading Platforms
The Chinese ban on cryptocurrency marches onward this week as the government has blocked access to a number of trading platforms and cryptocurrency based websites. These include CoinMarketCap, Coin Gecko, and TradingView. All of the major websites related to online crypto trading have been blocked by China's Internet firewall.
This continues the country's ban on cryptocurrency of all kinds, including Bitcoin mining. Last week, the country's central bank announced the ban, giving the reason that it was causing disruption to the financial order of the country and disturbing economic trade.
The Ban Leads to Greater Investment
Many investors have taken the Chinese crypto ban as an opportunity to buy up cryptocurrency. September 24th, $50.2 million was put into the share of the cryptocurrency market that is Bitcoin backed, which is the biggest market investment we have seen since April.
Ether-based cryptos saw an influx up $28.9 million, which is more than we have seen for that side of the market since June.
There was concern that the ban on cryptocurrency in China would cause a serious drop in the market, but that has not been the case so far. There was a sell off right after the ban, and the market dropped considerably for a short while, but that did not last. Last week's massive trade volume is evidence of that.
Assets backed by Solana did well too, bringing in $3.9 million. Cardano-backed digital assets showed $2.6 million coming in for the week.
How the World Is Dealing with the Bans
Even though trade volume is high for many cryptos, the overall price is down compared to early on in September.  Today, many of the top cryptos are seeing a trade volume increase over the last 24 hours.  Bitcoin's trade volume is up 8.52%. Dogecoin's is up 3.74%. These are not huge increases, but they demonstrate a healthy market despite bans almost across the board for trading platforms in cryptocurrency market websites in China.
Even though China has been one of the biggest trading markets for cryptocurrency in previous years, its removal from the market has allowed other areas of the world to take up its trade volume and start to make up for its absence. A lot of the Bitcoin miners in China, for example, have fled to other countries to continue mining there.