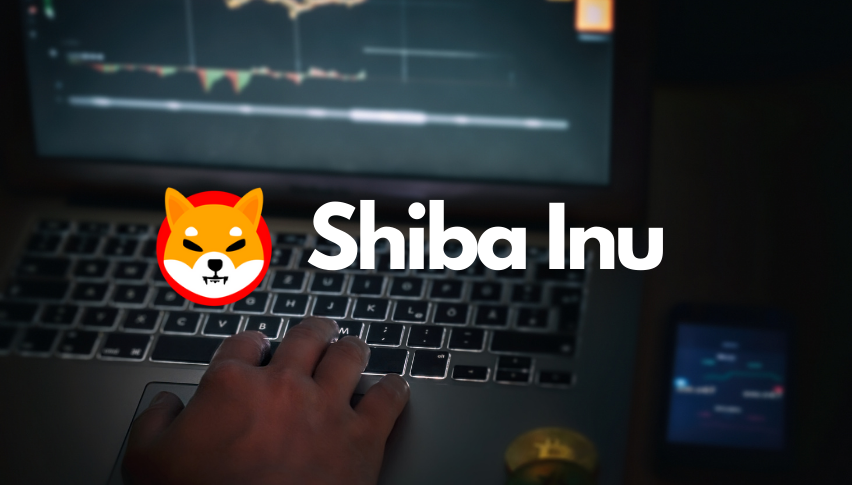 What Is Making Shiba Inu Coin Resume the Uptrend After the Retreat?
Shiba Inu coin was one of the weakest cryptocurrencies from May when the crypto crash started until the end of September. It went through a major crash in May, which was a bigger crash than in more of the crypto market and it continued to trade sideways within a range until the end of last month, while the crypto market was slowly making its way up.
Shiba Inu coin was trading inside that range, bouncing between $0.0000058 (6 zeros) and $0.0000095, with the bias to the downside. We saw a piercing of the bottom support line at the beginning of September, but the price pulled back up and continued the range-bound trading.
I thought that the range would continue forever, since SHIB/USD was missing the crypto rally which started toward the end of July. Many cryptocurrencies made some considerable gains, while SHIB/USD continued to trade sideways, but it started making a move in October and now it has turned into one of the most bullish cryptocurrencies out there.
Elon Musk posted a picture on Twitter of their Shiba Inu pet dog, which sparked the buy in this crypto and the breakout of the top of the range. The market value reached $11,76 billion at some point. Although he has posted such pics and made similar comments before, this crypto hasn't surged like this.
So, what else happened that sent Shiba Inu surging higher and turning into one of the most bullish cryptocurrencies?
The improving sentiment about cryptos during the past week, as well as the jump in Bitcoin, has helped in this Shiba Inu rally as well. The Shiba Inu coin has also been helped by a strong and growing community, with a Twitter community of more than 1 million.
Shiba Inu H4 Chart Analysis – The 20 SMA Holding As Support
The reversal higher came after 2 doji candlesticks above the 20 SMA
The price started to retreat lower on Thursday after such a surge, but techincals and the community helped this coin, providing support. On the H4 chart above, the retreat ended just above the 20 SMA (gray) as it was catching up with the price and bounced higher from there. The Shiba Inu community became hyperactive again, posting on Twitter and elsewhere that they would keep buying and prove wrong those who were talking bad about this crypto.
Besides that, Crypto.com which is a decent-size cryptocurrency exchange, launched the "Shiba Inu Trading Campaign". It gives the SHIB buyers a chance to win more such coins, as well as Shiba Inu-themed NFT artwork. So, it seems like SHIB/USD will keep the gains this time, unlike in May when it crashed lower pretty quickly. The bounce yesterday implies strength so we might see new highs above $0.000035 (5 zeros), which was the high this week.