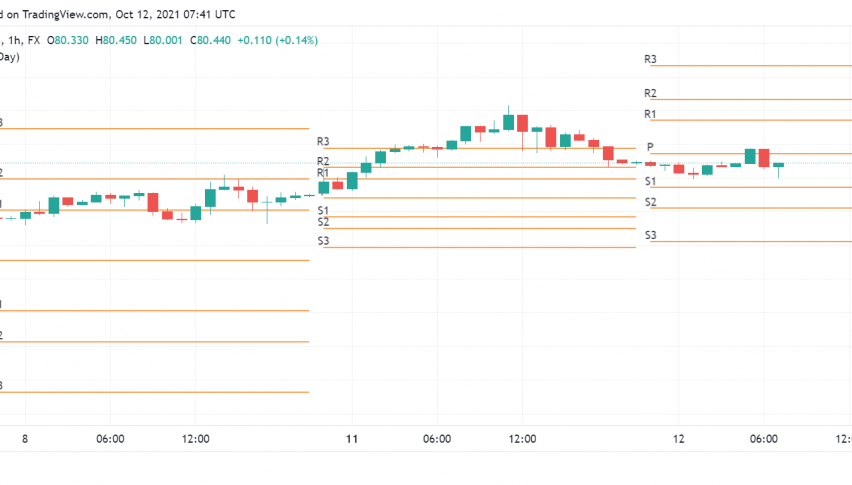 WTI Crude Oil's Rally Takes a Breather But Outlook Still Bullish
Early on Tuesday, WTI crude oil prices are on the decline, reversing a rally from the previous four sessions, although the breather may be short lived as the looming energy crisis worldwide keeps oil's outlook bullish in the near term. At the time of writing, WTI crude oil is trading at around $80.43 per barrel.
In the previous session, WTI oil had soared to the highest levels seen since 2014 as more countries around the world reported energy shortage as their economies posted sharp rebounds from the pandemic-inflicted downturns. China, India, UK and several other countries are reporting shortage in energy and are facing the threat of energy shortages as demand picks up at a faster pace than supply.
Analysts have forecast a possibility of crude oil prices crossing the key $100 mark per barrel before the end of this year. The estimate for the bullish rally to extend and even strengthen comes on the back of OPEC and its allies' refusal to hike up production and instead stick with their original plan to increase supply gradually over the coming months.
Meanwhile, crude oil is also being supported by a surge in natural gas prices, forcing power generation companies to switch to oil and further drive up its demand even as its supply remains mostly steady. According to estimates, this move alone can drive up oil demand by anywhere between 250k and 750 bpd.
The world's largest producer of liquefied natural gas (LNG), Qatar, has expressed its inability in ramping up production to offset the steep increase in energy costs around the world. Meanwhile, leading industrial regions in China are experiencing power shortages which have sent thermal coal futures soaring by over 10% in the present session. Another leading energy consumer India has also cautioned that some of its states could face a power crisis in the near future as its coal supply falters and import prices surge.