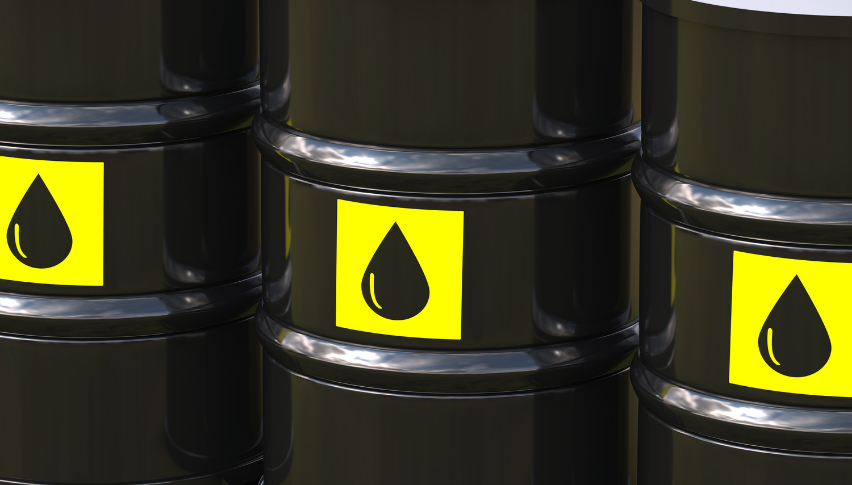 Quick Bullish Reversal in Crude Oil Indicates Strong Buying Pressure
Crude oil has many reasons to decline, with the economic cool-off in China and the travel restrictions in many places around the world, especially regarding air travel. But, instead, oil has been surging, as part of the energy price surge of recent weeks – and strangely, no one knows where it is coming from.
US oil has quite a few reasons for an upside. The falling inventories, rising demand, a possible pivot away from natural gas to oil, and clever handling of prices by OPEC are all helping keep the demand up. The way they handled the production levels last week was particularly good, in terms of gently guiding prices higher.
Crude Oil H1 Chart Analysis
The jump from below $80 was quite strong 
So, as an energy crunch closes in, from Europe to Asia, don't forget that $77 is a great level for medium-term longs, looking for a punt back up to $100. The oil bulls aren't messing around at the moment. We've seen this time and time again in the past month. Dips in crude are being bid up quickly and aggressively.
There was a sudden fall to $79.50, but we're now nearly $2 above that, and back to within striking distance of $82, which we saw yesterday for the first time since 2014. I don't think there's too much to say about it. The price action is the story and buyers are in control, but keep an eye on natural gas, which isn't as strong.