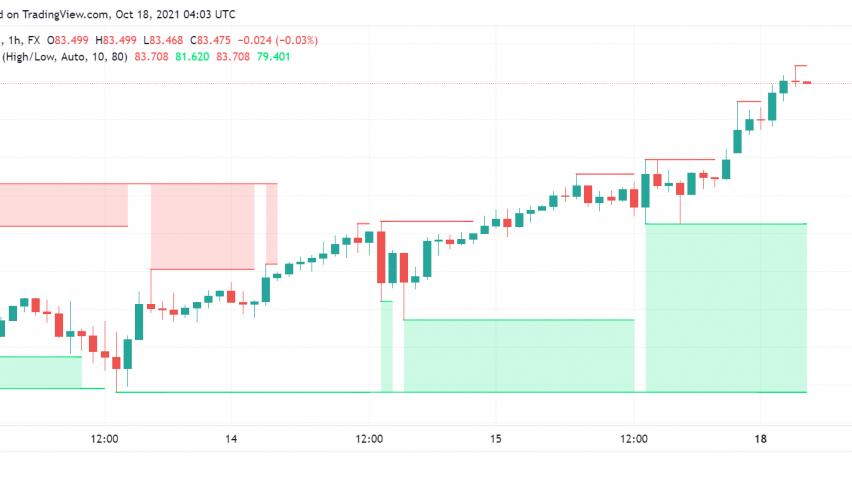 Crude Oil's Rally Extends Into Monday – Rising Demand in Focus
WTI crude oil is trading at multi-year highs at the beginning of a fresh trading week amid rapid economic recovery from the COVID-19 pandemic driven lockdowns across most parts of the world which has driven a rapid rebound in energy demand. At the time of writing, WTI crude oil is trading at around $83.47 per barrel.
After rising by around 3% over the past week, WTI oil is now trading at the highest levels seen in at least seven years. Analysts attribute the easing of lockdowns and curbs across several parts of the world for the strong uptick in fuel demand as economic activity rebounds.
Meanwhile, crude oil is also trading bullish as travel slowly picks up as more countries open up their borders and allow more international flights to operate. Jet fuel demand is likely to receive quite the bump with the US's announcement to allow foreign travelers who have been vaccinated entry into the country starting in November.
In addition, surging natural gas prices have forced companies to switch to oil for power generation, further boosting the demand for crude oil. Analysts have forecast an uptick in oil demand by as much as 450k bpd through Q4 2021 on account of power generators moving away from higher priced natural gas and coal.
However, there are some factors that could weigh on the outlook and limit the rally in crude oil. For one, oil and gas rig count in the US has surged from 10 to 543 over the previous week, indicating a higher supply in the near future. In addition, one of the leading oil consumers in the world – China, has reported a slowdown in economic growth which could also affect the future outlook for the commodity.