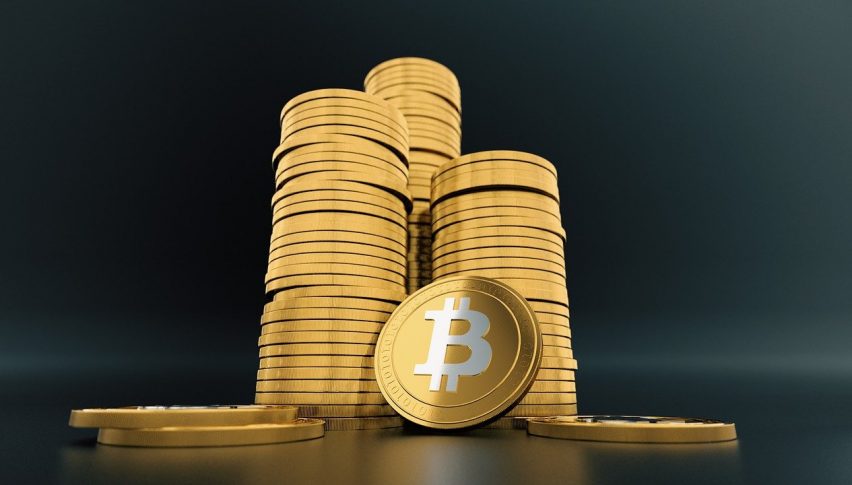 Bitcoin, Kadena, Stacks Coin Price Forecast – Bullish Gains for BTC, KDA, STX
As we have mentioned before, most of the crypto market has stagnated and is consolidating amid the uncertainty, while some cryptocurrencies have been keeping the bullish momentum going. Some of the bullish cryptos have been making decent gains, while some have jumped higher and retreated. But, they are showing signs of life, and the pressure is certainly to the upside. We will cover some of these cryptos below.
Bitcoin Daily Chart Analysis – Completing the Second Bullish Leg
BTC/USD trading just below the all-time high of $65,000
Bitcoin has been one of the most bullish cryptos since the beginning of this month. Bitcoin turned bullish without any reason at around $41,000, and it has been picking up pace. It pushed above $60,000 without much hassle, and after consolidating gains above $60,000, it gave another push to the upside.
In fact, there is a strong reason for this rally. Despite the global crackdown on cryptos by mainstream finance, the cryptocurrency market is going mainstream, attacking on all sides, with blockchain crypto coins, decentralized finance (DeFi), play-to-earn games, Internet of Things (IoT) etc. Some countries are legalizing or adopting cryptos as a means of payment. And that $65,000 level? If the buying pressure remains, the $100,000 milestone might not be too far away. Who would have forecast that three weeks ago?
Kadena Daily Chart Analysis – KDA/USD Doesn't Seem Like it's Stopping
The 20 SMA is pushing Kadena higher
Kadena, which is a power of work (PoW) network, aims to keep the costs low by applying scalability. This is one of the scalable PoWs, but what's more interesting is the bullish trend of the last 2-3 months. KDA/USD was trading at $0.30 at the beginning of August, but yesterday it breached the $3 barrier, which means that it has gained more than 1,000% in value.
The 20 SMA (gray) has been acting as support during pullbacks lower, pushing this cryptocurrency higher. It has broken above the April/May high of $1.90, and it keeps making new highs. Buyers are in total control here, and today's bullish candlestick shows this clearly, after yesterday's bearish one.
Stacks Daily Chart Analysis – STX/USD Doesn't Look Like it's Stopping
Stacks retreating after breaching the resistance at $2.70
Stacks was slowly making its way up in August and September, after the crash, which lasted from May to July. Stacks, which is a Layer One blockchain application, is focusing on bringing smart contracts and decentralized applications to the Bitcoin network. The increase in STX/USD came after the excitement of the possible launch of multiple Bitcoin ETFs and the possibility of smart contracts on the Bitcoin network. But it has retreated in the last two days after breaching the previous all-time high.