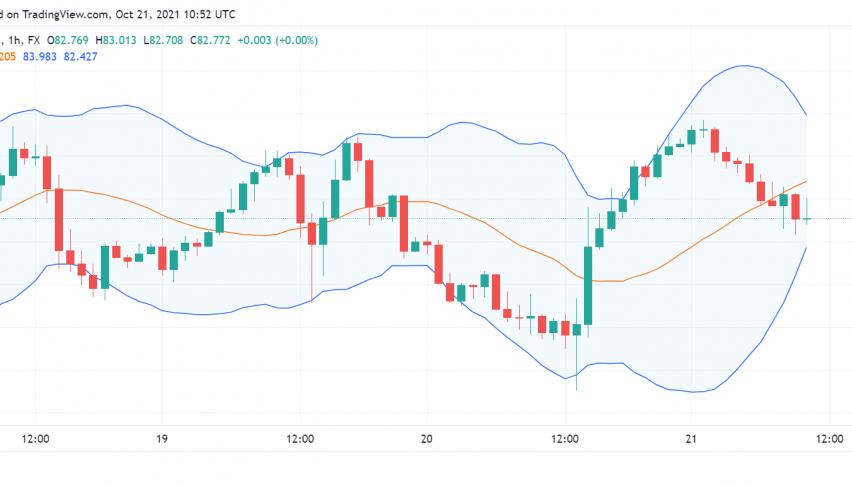 WTI Crude Oil Surges After US Stockpile Decline Reveals Strong Demand
WTI crude oil continues its bull run after soaring to a seven year high in the previous session, supported by a drawdown in US crude inventories which is supporting expectations of rapid recovery in demand across the world's largest energy consumer. At the time of writing, WTI crude oil is trading at around $82.77 per barrel.
On Wednesday, WTI oil prices strengthened by 1.1% after the release of the EIA report revealed a bigger than expected drop in crude stockpiles in the US. According to the EIA, crude inventories in the US declined by 431k barrels in the previous week against economists' forecast for a build by 1.9 million barrels instead.
In addition, gasoline stockpiles declined by 5.4 million barrels during the corresponding period to the lowest levels seen since November 2019. Distillate stockpiles in the US also fell to a low last seen during April 2020. This has increased optimism among oil traders that oil demand across the US is picking up strongly as economic recovery from the pandemic gathers pace.
Amid the surge in demand for crude oil not only in the US but across the world, oil refiners have started increasing their output. However, the pace of progress has been stemmed by plant maintenance and high natural gas costs which could continue to exert pressure on oil from the supply side through this quarter.
Meanwhile, crude oil is also experiencing higher demand as a worldwide shortage of coal and natural gas forces power generators to switch to oil. However, there could be some relief coming in coal's supply after China's government confirmed that it would step in and contain the surge in coal prices to offset a power shortage being faced across parts of the country.