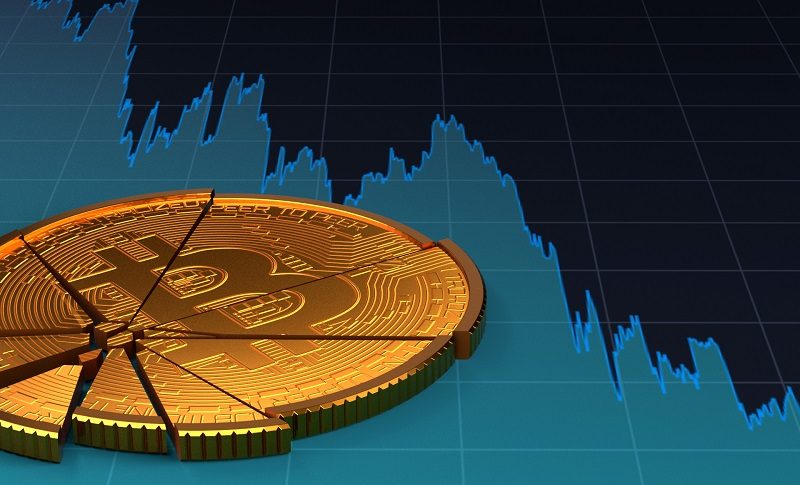 Investors Pulling Out of Crypto as Bitcoin Loses Thousands and Market Drops
Though Bitcoin hit an all-time high just a few days ago ($66,930.39 [BTC/USD]), the crypto price fell under the $59,000 level in what analysts are calling a "flash crash". It's too soon to say for sure yet whether this crash will go a lot lower and be a long-term factor in the market like the April crash was.
Why the Market Is Down Today
It's not only Bitcoin that is down this morning. Essentially every crypto currency has fallen, and the culprit is not the one that investors might think it would be. It wasn't another Chinese cryptocurrency crackdown causing the drop, nor was it new regulations released by the US government. The effects of the former and the impending specter of the latter have been affecting cryptocurrency over the last few months, but today's crash is the result of market prices simply going to high.
Like the mythological story of Icarus, the cryptocurrency market flew too close to the sun, reaching new all-time highs for many crypto tokens. According to many analysts, it was only a matter of time before the market came crashing back down. The question now is how long the market will stay down, and of course investors are asking the follow up question of how far the market will fall.
Because cryptocurrency is inherently volatile and there is no assured price stability or even real world value, in many cases, price fluctuations are a matter of course. The price tends to correct in cases of extreme ups and downs, especially with the major cryptos like Bitcoin, Ethereum, and Dogecoin. As all of these cryptos skyrocketed in price recently, many analysts were expecting the price to plummet sometime soon.
A Skittish Market
There has been analytical piece after piece written about the impending drop in market prices, and that scared a lot of investors, causing them to start withdrawing their funds. They began to cash out of the crypto market from fear that other investors would be doing the same. This usually happens very quickly after the prices spike dramatically, meaning few analysts were surprised by today's bearish trend.
At the moment, trade volume is up for most crypto currencies, with trading volume seeing more than a 100% increase for some cryptos. Trade volume is expected to remain high until the market starts to settle again, which could take a few days. Because this crash is caused by investor fear and selloffs rather than economic factors or government legislation, we should not see the price drop too far. The rate drop should slow down pretty quickly and then start to recover a bit in the following days.