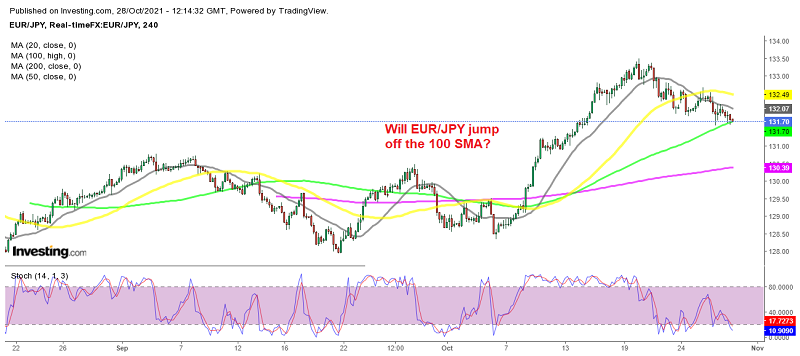 Buying EUR/JPY After the ECB Leaves Everything on Hold
Today is the regular ECB (European Central Bank) meeting. Not that anyone was expecting much to come out of it, but there is always that feeling that something might change this time. But, once again, nothing changed. The EUR/JPY was retracing lower, but we decided to open a buy signal at the 100 SMA (green) on the H4 chart, which was acting as support. Now, after the ECB meeting, we expect this pair to reverse higher, eventually.
ECB announces their latest monetary policy decision – October 28, 2021
ECB leaves key rates unchanged in October monetary policy meeting, as expected
Deposit facility rate -0.50%
Main refinancing rate 0.00%
Marginal lending facility 0.25%
Maintains PEPP envelope at EUR 1.85 trillion
APP will continue at a monthly pace of EUR 20 billion
Confirms "moderately lower pace" of net PEPP purchases
Expects the key rates to remain at their present levels, or lower, until it sees inflation reaching 2%, well ahead of the end of its projection horizon, and durably for the rest of the projection horizon
Pretty much no key changes whatsoever to the statement details and forward guidance, as expected. It is all about the language today and that will center on Lagarde's press conference instead, as mentioned earlier. The EUR/USD is not much changed, and it still sticking around 1.1600-10 for the most part, for now.
If anything, what one one can take away from this is that they are still not interested in formally pushing back on inflation/rate expectations, but I would expect Lagarde to acknowledge the risks of rising price pressures later, and at least dial down rate expectations.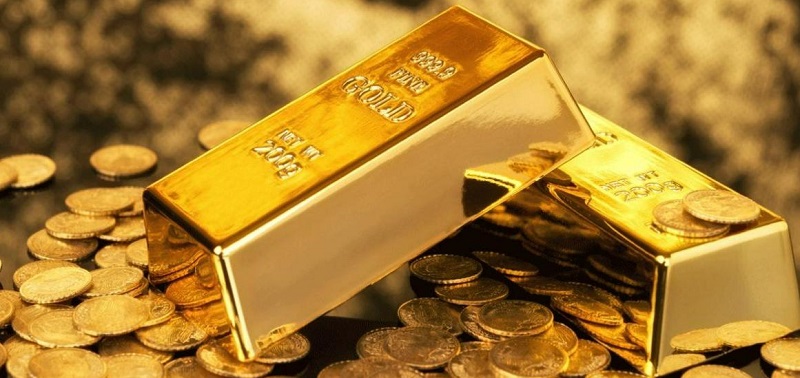 5 days ago