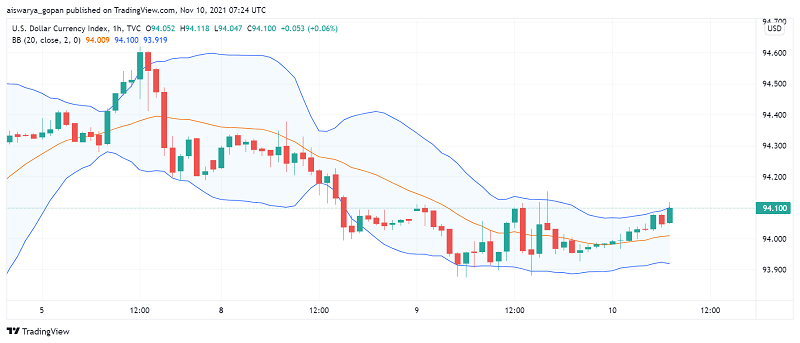 How Will the US Dollar React to Inflation Numbers Today?
The US dollar has slipped to trade close to the lowest levels seen in a month against popular safe haven currency Japanese yen, with investors turning cautious about the upcoming release of inflation data and what it could mean for the Fed's rate hike plans. At the time of writing, the US dollar index DXY is trading at around 94.10.
According to a recent Reuters poll, US CPI could surge from 0.2% MoM in September to 0.4% in October. In addition, the core CPI could rise by 4.3% YoY in the latest report, from the previous month when it stood at 4%. The figure remains well above the Fed's target for inflation of around 2%, raising concerns of inflation heating up and hurting economic recovery in the country.
Analysts anticipate a stronger than forecast reading could drive up the demand for US dollar among investors, causing other leading currencies to trade under pressure. Most affected would be the JPY, which remains subdued on the back of strong risk appetite, weak yields on Japanese government bonds as well as rising uncertainties about the economic outlook for Japan.
Meanwhile, a hint of strong inflation came through during the previous session when the release of PPI data from the US showed a strong rise during the month of October. According to data released by the Labor Department, producer prices in the US rose by 0.6% MoM and by 8.6% YoY, driven higher by increase in gasoline and automotive prices.
A strong increase in wholesale prices is a key indicator of inflationary pressures lasting for a longer period of time. This goes against the Fed's initial estimate that price rise and high inflation could be transitory and would not need intervention from the central bank.