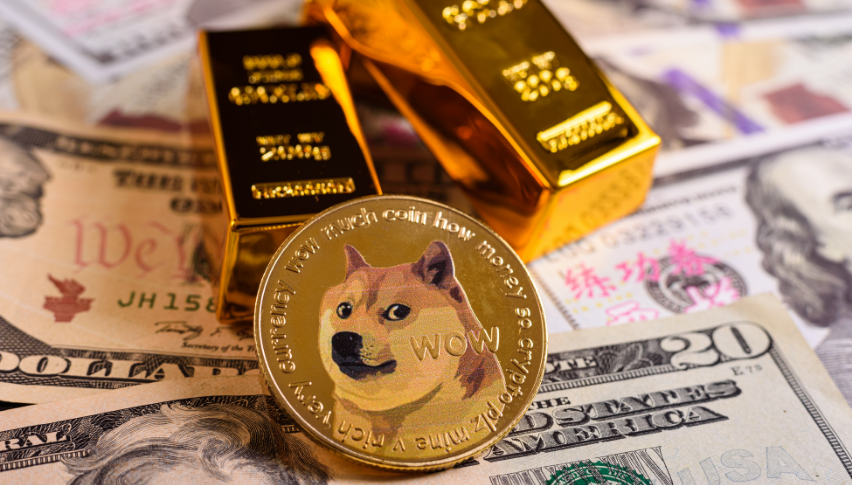 Shiba Inu (SHIB) Price Prediction – Is It Worth Holding Despite Recent Correction?
Posted Friday, November 12, 2021 by
Arslan Butt
• 2 min read
Johnny Lyu, the CEO of renowned crypto trading platform KuCoin, has recommended that the meme-inspired cryptocurrency Shiba Inu (SHIB) is worth maintaining in the long run despite its recent price fall.
Lyu claimed that the trading volume of SHIB had eclipsed that of Bitcoin on the trading platform for at least three consecutive days. Last month, the cryptocurrency temporarily overtook Ethereum, the second-largest crypto asset by market capitalization, in terms of trading activity across spot markets.
Lyu stated that KuCoin primarily targets retail investors, who have aided meme-inspired cryptos such as Shiba Inu and rival Dogecoin (DOGE) so far this year. SHIB is the third-most Googled coin this year so far, with 2.8 million average monthly searches. In comparison, Bitcoin receives 22 million average monthly searches, while Ethereum receives 6.3 million.
Its price has risen by more than 570 percent in the last three months, despite being subjected to a significant current since late October.
Lyu stated that as Bitcoin's price increased, some investors "without much money" who wanted to profit from crypto resorted to DOGE and SHIB, as their price per token is substantially lower than BTC, which is currently trading above $64,000 at press time. In comparison, one SHIB is currently trading at $0.00005561.
Lyu went on to say that these retail investors are "extremely passionate about such coins and are motivated to drive up values."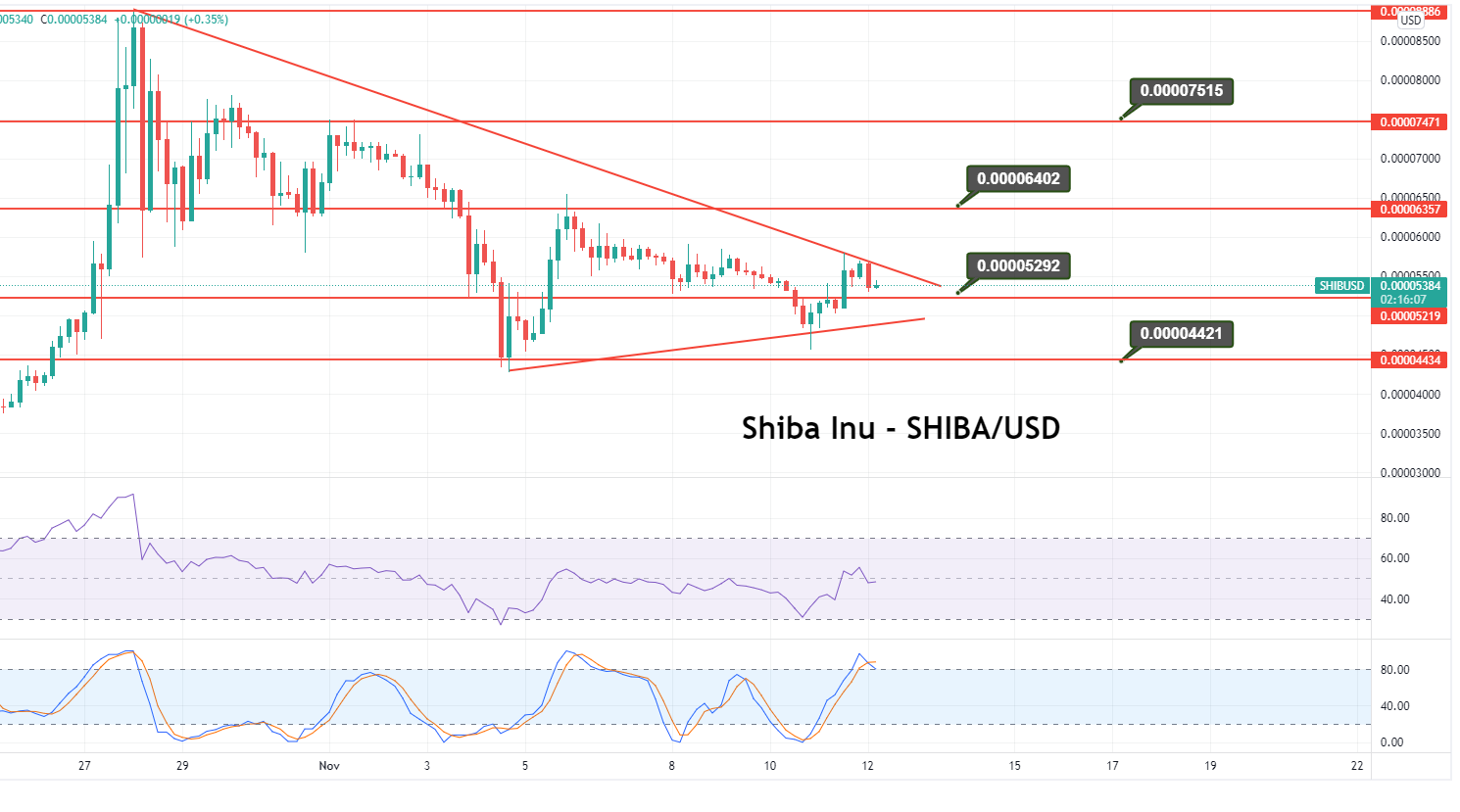 Shiba Inu Technical Outlook – Brace to Trade Symmetrical Triangle
On the technical front, SHIB/USD is trading choppy at the 0.000053 level, maintaining a narrow trading range of 0.00006390-0.0000052 level. 0.00005565 is the pivot point.
On the bearish side, the breakout of the 0.0000052 support level can extend the selling trend until the 0.000044 level. Conversely, a breakout of the 0.00006390 level exposes the Shiba Inu price towards the 0.00007490 level. As long the market is trading in this narrow range, we can expect choppy trades. Good luck!
Shiba Inu is consolidating between the 50 and 100 daily SMAs before the next move
5 months ago