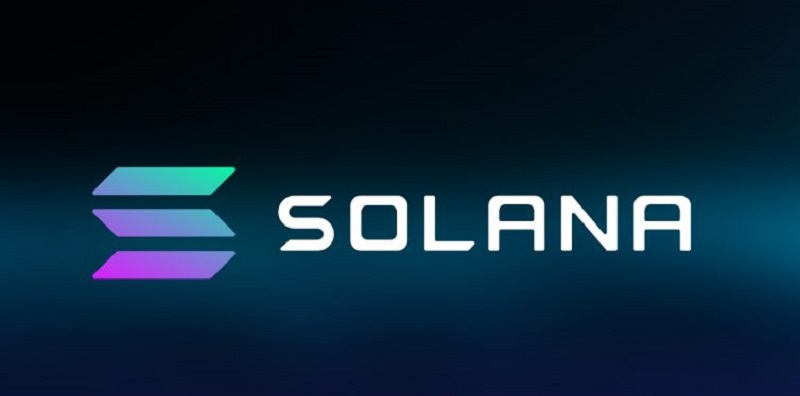 Recent Surge in Solana Price – What's Behind the SOL Rally?
Solana has seen a parabolic increase since August, multiplying nearly 10 times in value. SOL/USD was trading at around $25 several months ago, while last week it printed a high of $260, breaking above the previous highs of $215. This increase was much bigger than the market average, and in fact, Solana was the ultimate crypto market leader during this period, in terms of its bullish momentum.  We see that moving averages, such as the 50 SMA (yellow) and now the 20 SMA (gray), have been acting as support, which shows the strength of the bullish trend, Besides that, the previous high zone at $215-220 has also turned into support, so buyers are in total control in Solana.
Solana was launched in April 2020, at around $1, so after the latest surge, the return here is 22,000% for those who invested in this cryptocurrency from the beginning. It has turned into one of the top 10 cryptos by market capitalization, and it currently stands above $71 billion.
The 20 SMA has turned into support for Solana now, and it is showing increasing bullish momentum
But, what's pushing Solana higher?
Solana considers itself theto be fastest blockchain network in the crypto industry. It can process more than 50.000 transactions per second (TPS) and it promises an even bigger processing capacity. This has attracted a high number of developers with very interesting projects on the Solana ecosystem. There are over 500 projects on the Solana network, from automated market makers, to decentralized exchanges, to DeFi, to NFTs etc. This has increased the demand for Solana coins, hence the increase in the price.
But what does Solana offer for the demand to be so high?
Decentralized Exchanges (DEX) on Solana
Decentralized crypto exchanges are an important component of the cryptocurrency market, and they have become increasingly popular since the crackdown on non-decentralized crypto exchanges forced some of them, like Uniswap and Binance, to shut down their operations in some countries. At the moment, 41 DEXes are running on the Solana network, with Serum being one of the most important. Serum is a non-custodian spot and derivative crypto exchange, but unlike Uniswap, it allows you to trade with leverage. Serum supports decentralized stable coins, cross-chain assets, decentralized oracles and non-custodial wrapped coins, such as the main cryptocurrencies.
Raydium is another important DEX. It is both an automated market maker and a Defi protocol. The protocol leverages the central order book of the Serum decentralized exchange to allow very fast execution of trades, share liquidity or earning yield. Other DEXes that run on Solana are Coinmeca, Nocte, Aldrin, 01, 1Sol etc.
Automated Market Makers (AMM) on Solana
Some of the DEXes mentioned above are also market makers, e.g. Coinmeca, Nocte, Space Hampster etc. Solana houses 29 market makers, which increases the liquidity on the Solana blockchain. Coinmeca is an optimized market maker that is used for efficient management of assets through automatic liquidity distribution. Cyclos was the first concentrated liquidity automated market maker on Solana. It works by merging concentrated liquidity with Project Serum's central limit order book, to provide higher yields for LPs and better rates for traders.
Non-Fungible Tokens (NFT) on Solana
Non-fungible tokens have exploded in the last two years, thanks to projects like Solana. NFTs can be anything digital, such as photos, videos, audio and other types of digital files, as unique items. NFTs are unique and non-interchangeable units of data stored on a blockchain. Solana houses 193 NFTs, which makes it one of the most popular networks. Some of the NFTs on Solana include 0xBanana, an algorithmic artist who explores the intersections and boundaries of technology and nature, and Block Asset, which is a verified NFT platform that connects fans to athletes etc.
Besides these, Solana supports many other fields in the crypto industry, like GameFi, DApps, Stablecoins such as USD Coin (USDC), BRZ which is pegged to the Brazilian Real (BRL) etc. Therefore, Solana is an expanding ecosystem that supports most of the crypto industry services, so the bullish momentum  in the SOL coin should continue for a long time.