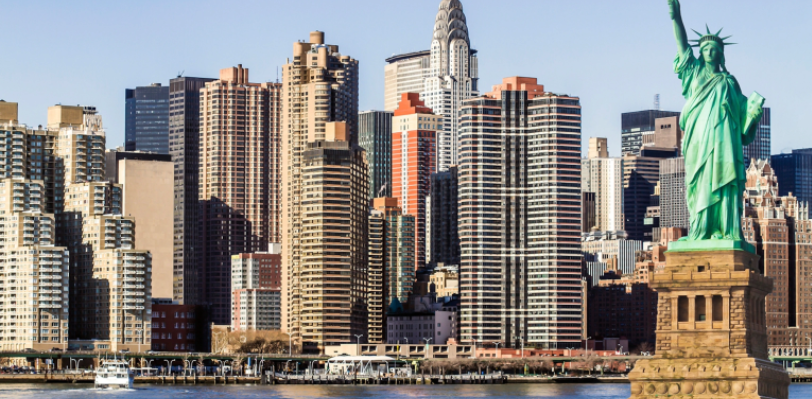 Incoming New York Mayor Wants to Make the City a Crypto Hub
The Mayor-elect of New York City Eric Adams is promoting a plan to make New York City crypto friendly. His plan involves getting schools to teach about cryptocurrency and even taking his first three paychecks in crypto. He is definitely one of the most prominent advocates of crypto at this time, as he's been pushing crypto since his victory on November 2nd.
Adams also plans to explore the idea of paying New York residents in digital assets, which is probably only possible in the US in that city where so many transactions are digital anyways. Even street vendors take credit cards these days.
Rolling out a Plan for Financial Change
Adams is attempting to get ahead of the naysayers with remarks like, "We have become too afraid as a city. We have become a culture of 'no'. We turn down everything." Adams is looking to make New York lead the way on the crypto charge at a city level. Like any new technology, sometimes all it takes to get the ball rolling on widespread adoption to the technology is for one major player to step up and implement it. If New York were to adopt cryptocurrency on a wide scale, that could have a ripple effect on other major cities in the US as well as across the globe.
Of course, that would mean that any cryptocurrency Eric Adams and other crypto investors hold would likely become very valuable very quickly. That must certainly be a consideration in this push towards making cryptocurrency a more common means of payment.
According to statements from Adams, there are definitive benefits toward moving the city toward cryptocurrency. It's easier to track where the money is coming from and where it's going. It is a safer method of payment, in many regards. It also streamlines payment methods.
New York City is known for being a haven for crypto specialists, The Mayor-elect is certainly counting on drawing from their expertise to develop and implement his plans.
There's bound to be some pushback on this plan, with some analysts saying that while the idea is very forward thinking, there are numerous practical obstacles to deal with. Environmentalists are speaking out against widespread cryptocurrency adoption as well. Currently, one Bitcoin transaction uses roughly the same amount of power as the average American household would use in an entire month. The carbon emissions created are alarming for environmentalists, and they are constantly pushing for a crackdown on what they see as the wastefulness of crypto transactions.
Is New York Headed for a Repeat of El Salvador?
Back in September of this year, the El Salvador government adopted Bitcoin as one of its two official currencies. That crashed the Bitcoin market and caused severely damaging effects throughout the El Salvador economy. The country is still struggling under the weight of those changes, and we might see something similar happen in New York City.
That will certainly be one of the points brought against any proposed digital currency rollout in NYC, though the environment and economic infrastructure are much different there. However, it could be years before any proposed plans for this kind of rollout actually go into effect.