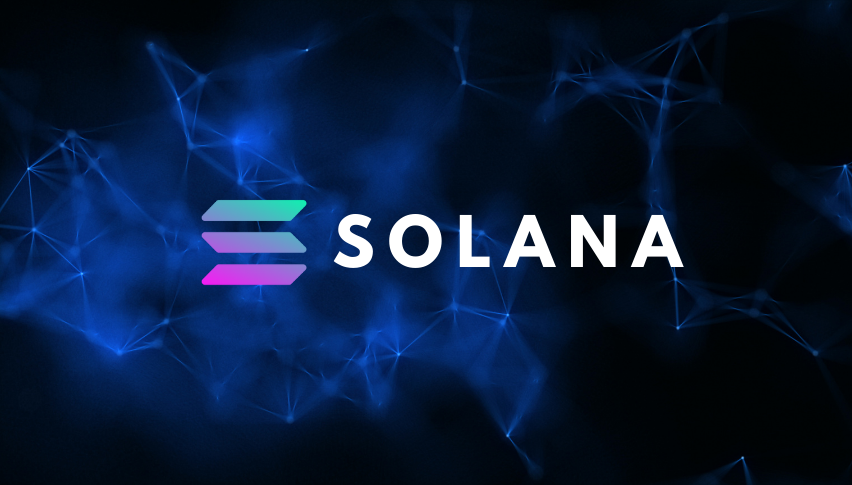 Solana Slips to $214, China Set to Crack Down on Bitcoin Mining 
Posted Thursday, November 18, 2021 by
Arslan Butt
• 2 min read
The SOL/USD closed at $219.062, after hitting a high of $238.213, and a low of $214.824. Solana dropped for the third consecutive session, extending its decline as the market mood turned negative after the US infrastructure bill was passed and China expanded the crackdown on cryptocurrency mining.
The SOL/USD dropped to its lowest since November 2, after the US dollar gathered strength in the market. The US Dollar Index, which measures the value of the US dollar against a basket of six major currencies, reached 95.90 on Tuesday, amid favorable macroeconomic data figures. The strength of the dollar dragged the SOL/USD to the downside, due to the negative correlation between them.
US President Joe Biden signs infrastructure bill
US President Joe Biden has signed the infrastructure bill, worth $1 trillion, into legislation. It also contains regulatory measures for cryptocurrencies in terms of reporting requirements. According to the new law, US brokers will be required to disclose both parties' names within 15 days of all transactions worth more than 10,000. It will be compulsory for brokers to disclose this information, and the new legislation will be implemented from 2024. This news added to the negative sentiment in the cryptocurrency market, dragging most of the currencies, including SOL/USD, down.
National Development and Reform Commission of China
The National Development and Reform Commission of China revealed its plans to crack down further on industrial-scale Bitcoin mining and involvement by state companies on Tuesday.
China also announced that it would consider punitive measures, like higher power prices for companies that disobey the aforementioned rules relating to cryptocurrency mining. This is not the first time China has attempted to rein in the cryptocurrency industry, which added further negative momentum on the cryptocurrency market and dragged the SOL/USD further to the downside.
Daily Technical Levels
Support             Resistance
209.853            233.242
200.644            247.422
186.465            256.631
Pivot point:     224.033
Solana (SOL) fell below the rising channel and the 20-day EMA ($224), signaling that the bulls may be losing control. Buyers are attempting to defend the breakout level of $209, but any bounce will almost certainly be met with selling at higher levels.
The 20-day exponential moving average has flattened out, and the RSI has descended to the midway, indicating that supply and demand are in balance. This balance will favor the bears if the price falls below $210 and remains there.
If the SOL soars from its current level, the SOL/USD pair could reach the downtrend line. This level may function as a strong resistance, but if the bulls overcome it, the pair may retest the all-time high of $259.90.