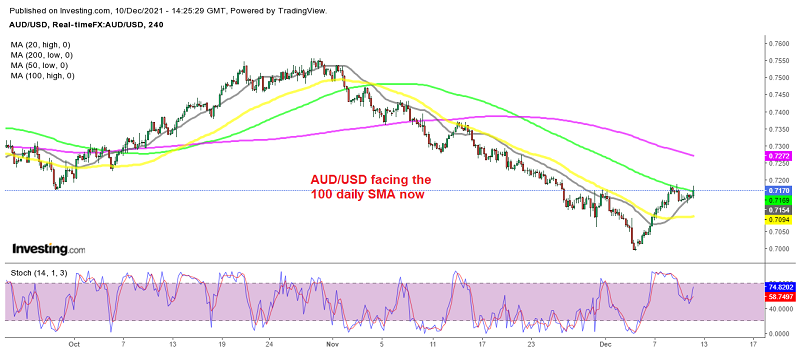 Cardano (ADA) and Shiba Inu Coin Become Increasingly Tempting to Buy As They Keep Declining in Value
The cryptocurrency market has seen an incredible bullish run this year, appreciating many times in value. After the latest bullish period which took place in October and early November, the crypto market has been on a retreat, which has reduced the total market cap of the whole market to above $2 billion, from $2 billion a month ago.
The market value and the price of Cardano (ADA) and Shiba Inu coins have also been declining and these two cryptos continue to show weakness, but this decline is not a bad thing since it makes them increasingly tempting to buy, or even invest further for those people who are already long on them.
Cardano Daily Chart Analysis – ADA Enters the Neutral Zone
After consolidating sideways between $1 and $1.50 for a few months following the crash in May, Cardano resumed the bullish trend again. The price surged from $1 to $3 until early September, but after the crash in the crypto market that month, Cardano failed to resume the uptrend again as most cryptos did in October.
Instead, ADA/USD has been declining, despite the Alonzo hard fork being launched in September and founder Charles Hoskinson highlighting Cardano's strengths and calling for ADA lovers to jump in. The previous resistance at $1.50 was holding for some time, but the crash over the weekend broke that support and now Cardano is in the neutral zone. But, as it falls, it becomes more tempting to buy, although I would like to buy ADA around $1.
Shiba Daily Chart Analysis – Will the 100 SMA Hold for SHIB/USD?
The support continues to hold for Shiba Inu
Shiba Inu coin was trading in a tight range for several months since the crash in May, until it decided to make a bullish move in October, surging around 10 times higher. The price surged to $0.000088, but it couldn't hold the gains and this cryptocurrency reversed down.
I was about to buy Shiba coins after the first reversal in early November when the market was still moving higher. But, the market reversed down so I decided to hold on and wait for a better entry price. Now, the area around $0.000035 looks like a good place to go long, since the previous highs at this level have turned into support, while the 100 SMA (green) is also holding on the daily chart for SHIB/USD. Shiba Inu is looking for "a massive burn", according to its anonymous founder known as Ryoshi, which might spark a surge again, so right now might really be a good opportunity to buy Shiba coins.