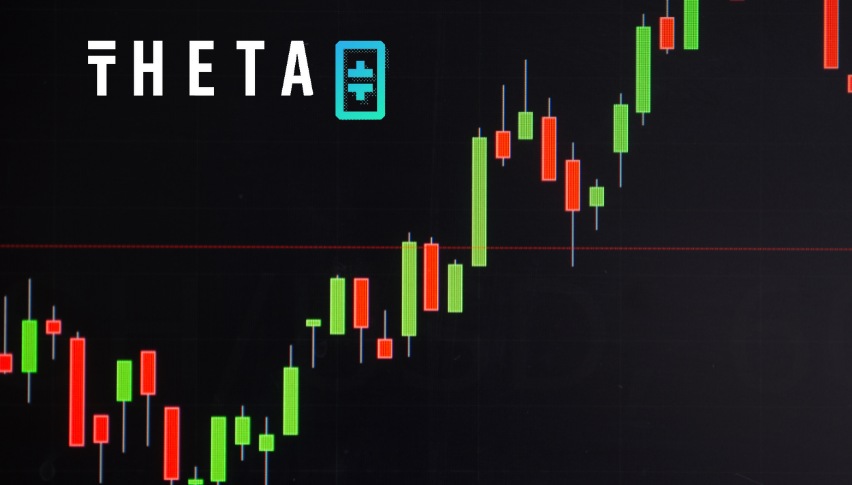 As Theta (THETA) Climbs, How Far Will the Bulls Take It?
Theta (THETA) is finally up today after weeks of downward movement. A lot of investors were wondering if the crypto market would even turn around before the end of the year, and yesterday seemed like the turning point.
On Wednesday, Theta went from a low of $3.89 (THETA/USD) to a high of $4.44. It is continuing up today, over 9% above where it was at this time yesterday. The upward movement seems to be slowing a little bit, but it could still improve before the end of the day.
Why Is Theta Turning Around?
For those who have been watching how this crypto has moved over the last few weeks as well as the wider cryptocurrency market, the big question is why is there a bullish trend at the moment. It's important to note that the turnaround is not coming just from Theta. Bitcoin (BTC) and the wider market saw bullish movement yesterday, and Theta and many other cryptos are just experiencing the wake of that action as Bitcoin sends ripples throughout the industry.
The cryptocurrency industry is up 16% overall today, with all the top 10 digital assets (outside of stablecoins tied to fiat dollars) sitting in the green. There are several reasons why the industry is up today, and one of the larger ones is that it was time for a turnaround. The industry fell because of speculative practices and fears of a fall after some recent all-time highs for some digital assets. The bubble had burst, and it was simply time for things to start improving for the crypto industry.
A more direct factor attributing to the bullish trend yesterday is the action from US Federal Reserve to reduce coronavirus stimulus support. This has ensured that Bitcoin and other cryptocurrencies would regain some of their value. Massive stimulus spending on cryptocurrency over the last year or so has greatly devalued the industry from time to time.
The Future of Theta
The decision from US Federal Reserve comes in response to a 40-year high for US inflation rates. That action along with the withdrawal of stimulus support could have some serious effects for the cryptocurrency industry in the coming weeks and months. The immediate effect, however, is very positive for a number of cryptocurrency assets, including Theta, which is at its highest point since Sunday and looks to be continuing upward for the immediate future.
Expect Theta to test the $5 resistance level very soon and quite possibly shoot past that to settle somewhere around $5.50 or $6 before the end of the year.