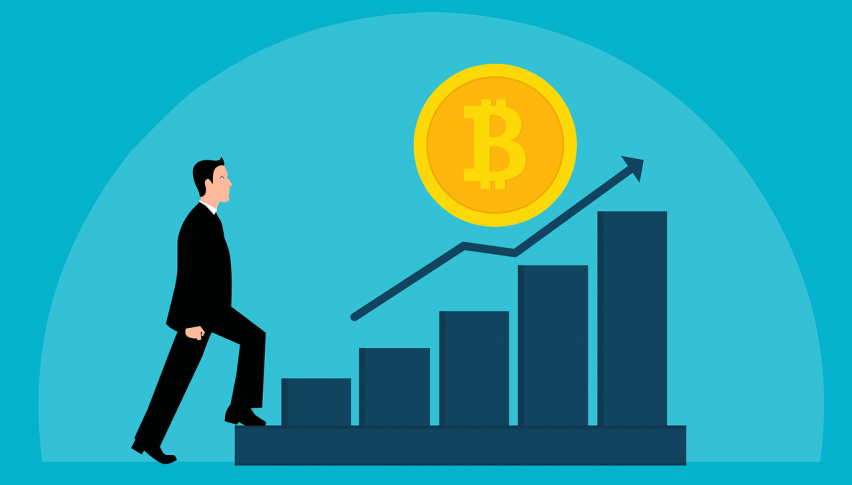 Bitcoin (BTC) Turnaround Pulls Up the Entire Crypto Market (Again)
Bitcoin is up 2.62% for the day so far, bringing it to $48,637 (BTC/USD). That may not seem like much, but Bitcoin was under $47,000 yesterday before shooting up to $49,426 in the same day. This could be an indication that Bitcoin is turning around and experiencing a bullish trend.
However, it's worth noting that only two days ago Bitcoin shot up nearly 4% (compared to yesterday's 6% increase), and then it plummeted again through the early morning hours of Wednesday. We could see a repeat of that kind of movement, but we are expecting a rising trend with Bitcoin at the moment. This appears to be the turnaround for this digital asset, which would mean it is a turnaround for the industry as well.
Why Is the Bitcoin Price on the Rise?
The biggest factor affecting Bitcoin's price at the moment is the announcement from the US Federal Reserve on inflation and stimulus checks. The Reserve announced that was trying to take control of inflation, noting that the inflation rate was at a 40-year high. Part of this action involves cutting off stimulus checks in order to help with low employment rates. The idea is to get the workforce back out there and remove their at-home financial lifeline to encourage that.
The market reacted in a big way to these announcements, with Amazon, Microsoft, and Meta Platforms gaining more than 1% for the day. Apple went up more than 2%, and the cryptocurrency market responded as well. Bitcoin's 6% boost for the day pulled the rest of the crypto market with it, as is to be expected.
The Crypto Market Goes Bullish
We saw a bullish trend across the entire crypto market. Even though there was a drop in the middle of the day, prices pulled back up by late afternoon. They are still up today across most of the crypto currency market, with all of the major cryptos seeing significant gains, even though the rising action has appeared to slow a little bit this morning. Ethereum is up 7.72% for the day, with Solana up 16.92% and Litecoin up 5.87%.
There's still a lot of speculation about where the market is headed at this point and how it will react to the US Federal Reserve's announcements, but overall the financial outlook is not as hawkish as expected.
Expect Bitcoin to continue trending upward for a while, especially as we are into the Christmas season and more conventional crypto spending is likely to happen, as compared to the unconventional stimulus spending that created a bit of a bubble for decentralized finance assets.
Yesterday the CPI numbers from European countries showed a slowdown, so today's headline Eurozone inflation numbers should be soft as well
3 days ago