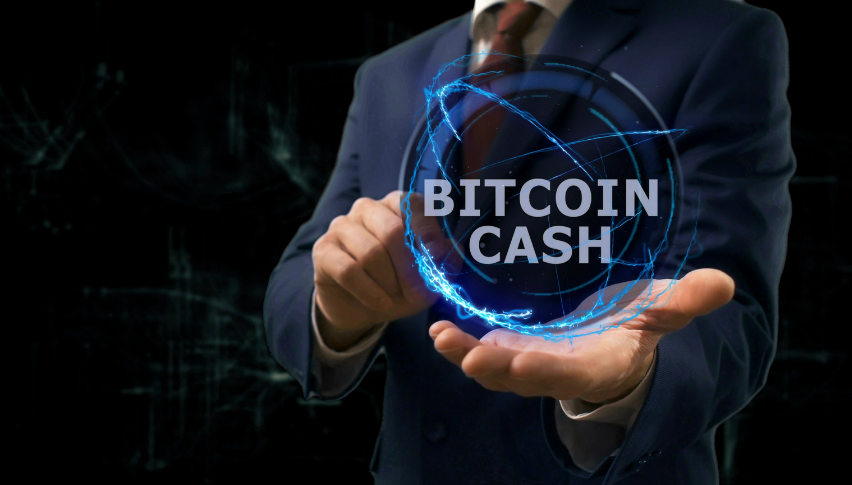 Bitcoin Cash (BCH) Just Surged up with the Rest of the Market. Is It Going Higher?
Looking at the Bitcoin Cash (BCH) rate for today from 24 hours ago, you won't see much of a difference. It's only up 0.23%, which brings it to $433.19 (BCH/USD). However, Bitcoin Cash, along with the rest of the cryptocurrency market, shot up this morning after a sharp decline. We expected Bitcoin Cash to turnaround before now, but the week has been rough on the market.
Bitcoin Cash briefly fell $429.84 to $423.41 and then about an hour later surged to $436.22. The price has stabilized in the hours since then, which could mean that this crypto is preparing to go higher. The fact that Bitcoin Cash (and much of the market) rose considerably higher than they dropped this morning is a good sign. It shows healthy movement in a market that could be on the verge of recovery after what has been a weeklong decline.
Predicting Bitcoin Cash's Movement
Looking at Bitcoin Cash's trade volume, it is down 1.42%, which shows a lack of commitment from investors. Many of them appear to be displaying a wait-and-see attitude, which could quickly turn around as some investors start hopping on this crypto, since it looks to potentially move bullish.
Bitcoin Cash is the #25 ranked cryptocurrency and has functioned separately from regular Bitcoin ever since 2017. It is designed to be scarce, with a maximum supply of only 21 million tokens to help maintain its value over time.
Where is Bitcoin Cash headed from here? As it starts to move upward, it is testing the $435 level at the moment and could easily move past $445 very soon. The token was at that point just two days ago, and there is the possibility that it will ride its current momentum beyond that point. As the new year starts, we expect to see a lot of investments made into cryptocurrency, propelling the market upward very quickly but only for a short while.
Bitcoin Cash's recent high point has been $474, but it went as high as $493 earlier in the month. Last month, it was much higher, peaking at $723.78. With an all-time high of $1,542.43, Bitcoin Cash has the potential to go much higher than it is currently, especially if the market picks up and becomes healthier in the coming months.