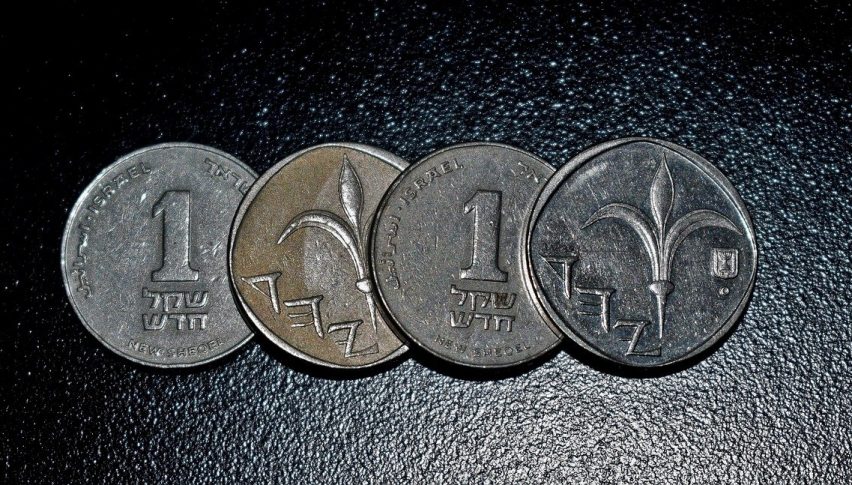 Bank of Israel to Hold Monetary Policy Unchanged, But Could Hint at Rate Hikes
According to a Reuters poll, the Bank of Israel is widely expected to hold its monetary policy steady at its latest meeting scheduled today, for the 14th consecutive time. However, with Israel's economy also facing inflationary pressures, the central bank could offer some hawkish clues on a possible rate hike coming up soon.
Economists polled by Reuters were unanimous in forecasting that Israel's central bank would hold rates at a record low of 0.1%. So far, unlike most of the Western economies, Israel has successfully kept its inflation within the official target of 1-3%, with November's reading coming in at 2.4%.
The economy has managed to hold off on inflationary pressures as its currency, the shekel, has managed to hold strong against the US dollar. Trading close to the highest levels seen in 26 years, the bullish ILS has helped keep import prices under control even as the economy does face challenges of rising costs due to global supply chain disruptions.
However, with the jobless rate declining to 6.5%, economists have forecast a possible uptick in inflation in the near future which could force the Bank of Israel to act on it. Analysts at the Bank of America expect a rate hike as soon as Q2 2022, with the benchmark rate rising to 1% by the end of this year.
The Israeli shekel posted a strong performance through 2021 despite the central bank's plans to buy $30 billion worth of foreign currency. Strong FIIs into the nation's high tech sector, a massive current account surplus and a rapid rebound from the COVID-19 pandemic have helped Israel's economy outperform several of its peers, boosting investor confidence in its economy and currency.